Legal community turns out for Belfast Pride parade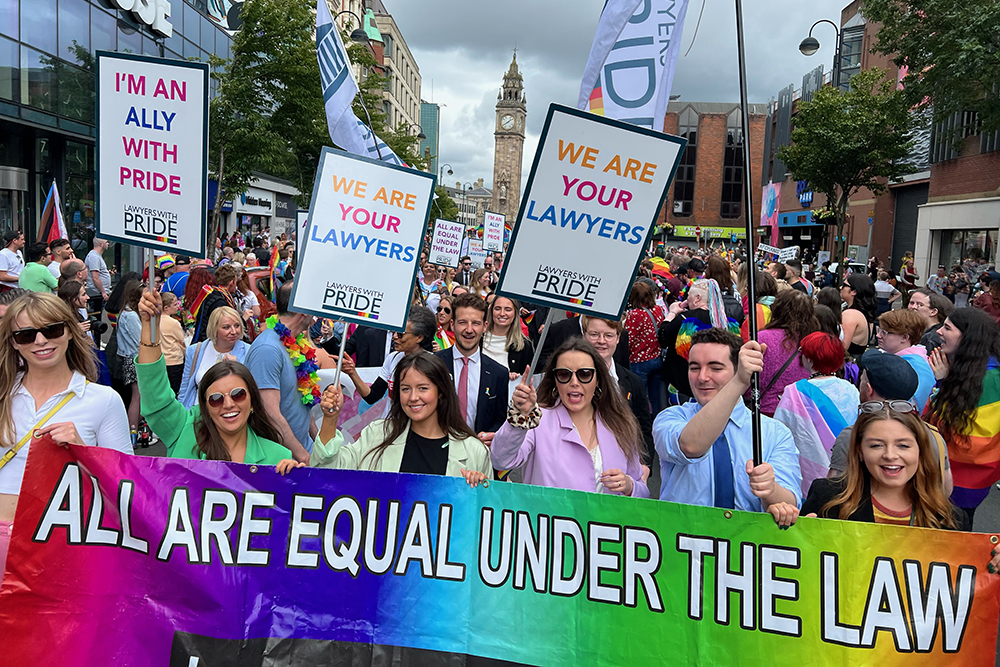 Solicitors and barristers were among those taking to the streets of Belfast on Saturday for the city's largest ever Pride parade, which attracted tens of thousands of people in its first post-pandemic appearance.
Lawyers with Pride, which has organised a bloc on the parade since 2016, welcomed the strong turnout from the legal community, which this year included the official support of the Law Society of Northern Ireland for the first time.
Ciarán Moynagh, partner at Phoenix Law, told Irish Legal News: "It fantastic to see the return of Belfast Pride Parade. The city turned out in unprecedented numbers and there was such a positive atmosphere.
"Lawyers with Pride's growing numbers demonstrate that the legal sector is becoming a more inclusive place to work."
Brigid Napier, president of the Law Society, said: "I am delighted that so many solicitors, their families and friends joined in supporting equality and diversity within the legal profession and our community. I would like to thank Lawyers with Pride for their support."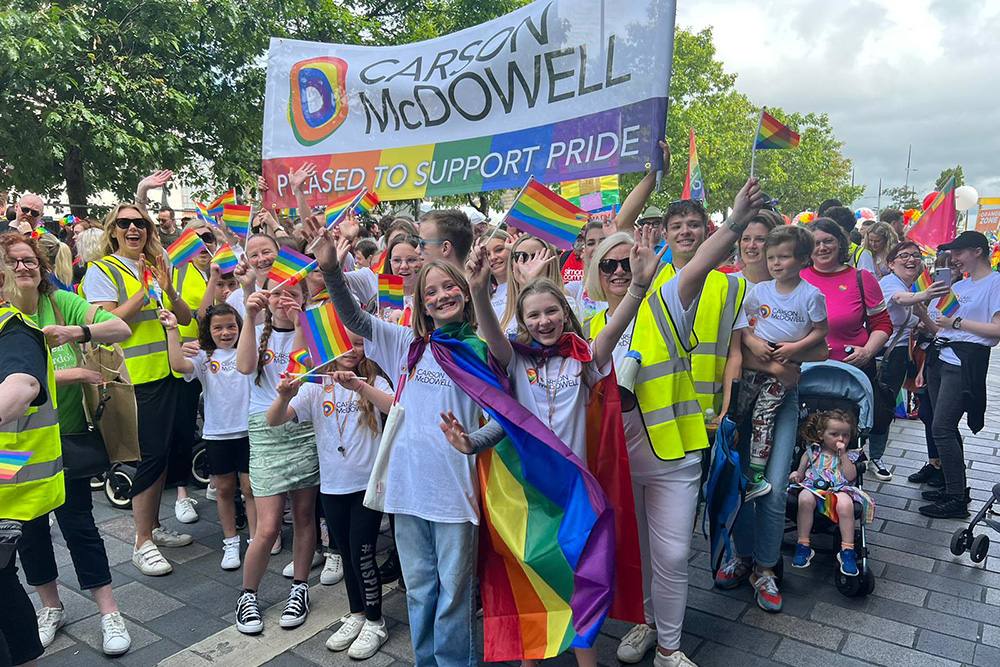 Neasa Quigley, senior partner at Carson McDowell and chair of the firm's diversity and inclusion committee, said: "As Carson McDowell continues to grow and evolve, we are committed to maintaining a truly inclusive workplace where diversity, equity and belonging is promoted and embedded in our culture, supported by relevant employee training and policies and of course by participating in events such as Belfast Pride.
"Being an inclusive law firm also makes business sense. It is a key consideration for employees and potential recruits, and it ensures our people are heard and supported. In turn, this helps promote creativity, increase productivity, boost engagement and foster stronger client relationships."
She added: "The efforts of the organisers and volunteers behind Belfast Pride should be applauded. We thoroughly enjoyed taking part for the first time and look forward to participating again in 2023."