NI: Legal battle over 'gay cake' to go to European Court of Human Rights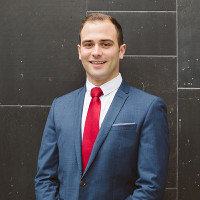 The high-profile legal battle over a Belfast bakery's refusal to bake a cake with a message in support of same-sex marriage will continue at the European Court of Human Rights, lawyers have announced.
The UK Supreme Court ruled last year that Ashers Baking Company's refusal was not discriminatory on the grounds of sexual orientation, as the refusal was based on the message and not to any particular person.
Solicitor advocate Ciarán Moynagh of Belfast firm Phoenix Law has said the ruling created "legal uncertainty" which should be clarified by the European court.
The court will be told that the Supreme Court failed to give approach weight to the rights of Mr Moynagh's client, Gareth Lee, under the European Convention on Human Rights.
Mr Lee said: "I'd fight for the rights of business owners to be able to hold their own religious beliefs. I have my own beliefs. But that's not what my case has ever been about. This is about limited companies being somehow able to pick and choose which customers they will serve. It's such a dangerous precedent."
Mr Moynagh added: "No legislation is perfect, but in equality law a hard line must be drawn to ensure no discrimination of any type exists. We're concerned the ruling in this case allows any company, its shareholders or owners to hold religious or political views and those views trump the rights of its customers.
"The Supreme Court ruling blurred the line, creates legal uncertainty for all of us in Northern Ireland and the European Court of Human Rights is the appropriate place to clarify this issue."