Leading family lawyer welcomes new security measures at Phoenix House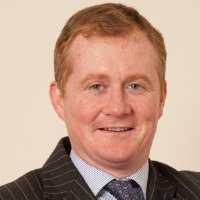 Leading family lawyer Keith Walsh has welcomed an increase in security at Phoenix House following an incident late last year.
Speaking to Irish Legal News, Mr Walsh said the increased security measures revealed today are "required for those very rare occasions when people's emotions get the better of them", and insisted that a Garda presence is necessary inside the court building throughout the day.
The Courts Service of Ireland has confirmed that airport-style security scanners are being installed at Phoenix House and will become operational from Friday.
The move follows an incident in December which saw a man allegedly pull out a fake gun and hoax bomb during a family law hearing before Judge Susan Ryan in the Circuit Family Court.
In the immediate wake of the incident, the Courts Service had only promised that scanners would be in place at the planned €40 million Hammond Lane family law complex, which Mr Walsh added still "needs to move forward" to replace Ireland's "unacceptably inadequate" courts facilities.
The lawyer, who chairs the Law Society of Ireland's family and child law committee, said: "What happened before Christmas should never happen. The Courts Service has a duty of care towards not only its employers, who will be the judges and the courts staff, but also the court users: the husbands and wives go through legal separations and divorces.
"We certainly don't want any question of intimidation being allowed to creep in, which can never happen in a fair system of justice where the rule of law is supreme, as is the case in Ireland."
However, he added: "It is not the norm that people behave like this, or that there are security incidents - on the vast majority of days in the family courts for separation and divorce, in all the cases I've been involved in, there have never been any incidents, minor or serious.
"Unfortunately, we need security for these once-off events, which really happen extremely rarely."
People going to court for legal separation or divorce are "at their most vulnerable", Mr Walsh said, which means "some raw emotions can come to the surface - but generally, in the vast majority of cases, there are no issues". He encouraged couples to consider alternative dispute resolution mechanisms, such as mediation, as an alternative to "the pressure of court".
Paying credit to those who helped to resolve the incident last December, Mr Walsh said: "It was managed very well, even though there were no security people there, and that's down to the judge, the Courts Service staff and the lawyer present, who did their best to de-escalate the situation before the gardaí arrived - and, of course, the gardaí themselves."