Lawyers to launch campaign for Yes vote in divorce referendum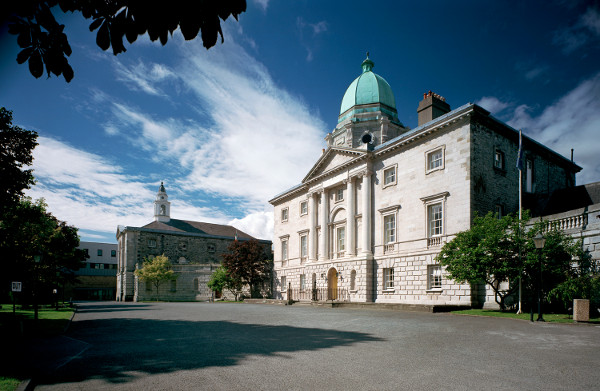 Prominent lawyers calling for a Yes vote in the forthcoming divorce referendum will officially launch the Lawyers for Yes campaign at Blackhall Place this afternoon.
The launch event will hear from Catherine Ford BL; Peter Ward SC, chairperson of FLAC; Eilis Barry BL, chief executive of FLAC; family law expert and solicitor Keith Walsh; and solicitor Muriel Walls.
It follows yesterday's launch of Fine Gael's campaign for a Yes vote, which was addressed by Justice Minister Charlie Flanagan and his Government colleague Josepha Madigan, both qualified solicitors.
The Law Society of Ireland announced its support for the proposals last week.
Voters will be asked on 24 May to amend the Constitution to remove the requirement for spouses to live apart for a minimum of four years out of the preceding five before they can be granted a divorce have been published.
The proposal which is being put to the vote is:
to delete the following paragraph from Article 41.3.2° of the Constitution:

"i at the date of the institution of the proceedings, the spouses have lived apart from one another for a period of, or periods amounting to, at least four years during the previous five years,", and


to delete the following subsection from Article 41.3 of the Constitution:

"3° No person whose marriage has been dissolved under the civil law of any other State but is a subsisting valid marriage under the law for the time being in force within the jurisdiction of the Government and Parliament established by this Constitution shall be capable of contracting a valid marriage within that jurisdiction during the lifetime of the other party to the marriage so dissolved.",

and to substitute that subsection with the following:

"3º Provision may be made by law for the recognition under the law of the State of a dissolution of marriage granted under the civil law of another state."
If the referendum is approved, the Government will bring forward a Family Law (Divorce) (Amendment) Bill to amend section 5 of the Family Law (Divorce) Act 1996 to reduce the minimum living apart period specified in that Act to two years during the previous three years (from four years during the previous five years).