Government moves forward with 'long overdue' family law reform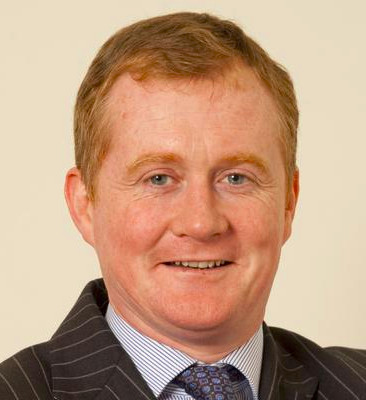 Family lawyers have welcomed progress on "long overdue" proposals to establish new dedicated family courts within the existing court structures.
Justice Minister Helen McEntee today announced that government ministers have approved the drafting of a Family Court Bill, which will provide for the establishment of a District Family Court, a Circuit Family Court and a Family High Court.
Speaking to Irish Legal News, prominent family lawyer Keith Walsh said today's announcement was "long overdue", and paid tribute to Ms McEntee and former minister Josepha Madigan for "keeping reform of the family law justice system on the political agenda since the success of the divorce referendum last year".
However, he warned that increased resources for the family law system were also needed alongside legislative reform and called for family law practitioners to be included in the make-up of the new family justice oversight group.
The general scheme of the new bill sets out plans to improve access to specialist supports, encourage the use of alternative dispute resolution in family law proceedings, and streamline family law court processes to make them more efficient and more user-friendly.
Ms McEntee said: "The government is fully committed to modernising the family law system in Ireland. We will introduce a new Family Court Bill and develop a dedicated family court system. The development of sensible, comprehensive and sensitive family law procedures, particularly for vulnerable families, will be central to the new system.
"The proposals in the general scheme of the Family Court Bill are a result of a broad consideration as to the best means of providing access to various family law mechanisms available to those families involved in private family law cases.
"The publication of the general scheme is a first step in an ongoing process of improving how people are able to resolve family-based problems that require a legal solution."
Mr Walsh said it was clear that the report produced by Dr Geoffrey Shannon for the Law Society of Ireland's child and family law committee had "formed the basis of part of the reforms" contained in the general scheme of the bill.
Striking a note of caution, he said: "There is no doubt that the current family law system of justice is broken and it needs deep and substantial reform in order to fix it. This is contained in the proposed legislation published today.
"But legislation without resources will not fix the broken family law system, it will only make it worse. The welcome innovations proposed such as more specialised supports for families, more ADR, more training for judges and others – all require investment and funding.
He added: "The reorganisation of the current courts system into a dedicated family law division with additional full time positions for judges is welcome but to work it requires funding and one must immediately question the wisdom of transferring more family law cases into an already overcrowded and under-resourced District Family Court.
"Regrettably due to an avalanche of cases the District Family Law Courts are always over-subscribed and under-resourced. I hope this reform and this government put their money where their mouth is and resource these reforms, most of them are excellent and they are long overdue and essential for those trapped in the family law justice system."
Ms McEntee has established a family justice oversight group which has been tasked with driving progress on the development of a national family justice service as well as considering the recommendations of the joint Oireachtas committee on the reform of the family law system.
However, Mr Walsh suggested that the oversight group, made up exclusively of senior civil servants, should be "broadened" to reduce the risk of groupthink.
He said: "The membership base is too narrow and it excludes obvious stakeholders such as the Law Society, Bar Council, Family Lawyers Association, NGOs such as FLAC, One Family, Children's Rights Alliance, Rape Crisis Network, fathers' rights groups and academics such as Dr Louise Crowley and Dr Conor O'Mahony."