Lawyers hear from medical experts at Acquired Brain Injury conference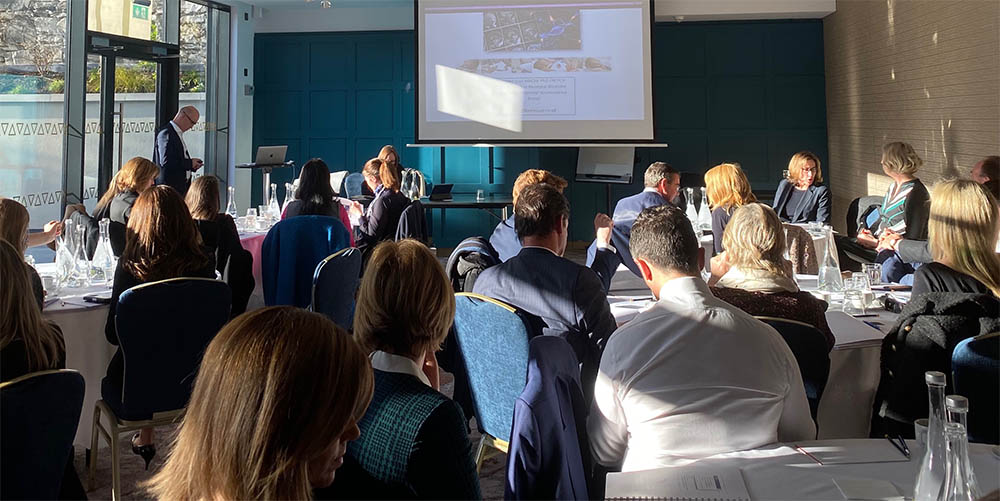 Claimant and defendant lawyers from across Ireland and Northern Ireland recently met in Dublin develop their understanding of the law on Acquired Brain Injury (ABI).
Chaired by Sarah Reid BL, who delivered a case law update during the programme, the Inspire MediLaw ABI conference first heard from neurosurgeon Peter Whitfield.
Mr Whitfield's presentation drew on his extensive experience investigating and treating traumatic brain injury, encompassing delayed complications such as headaches, epilepsy and dementia.
Dr Karen Luyt, neonatologist, and Dr Daniel Birchall, neuroradiologist, delivered comprehensive talks which incorporated issues surrounding Hypoxic Ischaemic Encephalopathy, identified and explained from their clinical perspectives.
Starting the afternoon session, Dr Rebecca Slinn talked about psychiatric injury in primary and secondary victims, a vital area of investigation in many PI and clinical negligence claims.
Speaking on the assessment of quantum, Anna Neil, occupational therapist with Somek & Associates, used a case study to highlight key points in establishing and costing details of past and future care required in ABI cases.
Delegates praised the high calibre of speakers; the relevance of the content for a wide range of PI/CN cases; and the benefits of learning and networking with leaders in this specialist field.