NI: Lawyers call for independent investigation after suspects in 1988 murder face no charges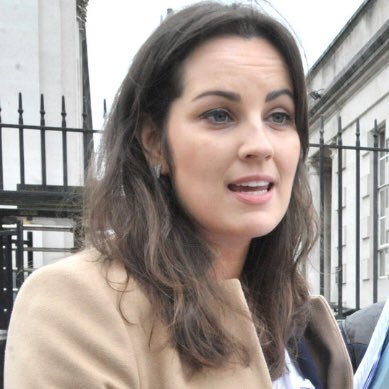 Lawyers representing the family of an 18-year-old woman who was murdered in 1988 have called for an independent investigation following today's decision not to prosecute two suspects in the case.
German national Inga-Maria Hauser was touring the UK as part of an interrailing holiday when she disappeared in April 1998 after arriving in Larne on a ferry from Scotland.
Her body was later recovered in a remote part of Ballypatrick Forest in Co Antrim with serious violent injuries to her face and neck and evidence of sexual assault.
The Public Prosecution Service (PPS) today announced that it would not prosecute two suspects referred to it last June because the evidential test was not satisfied.
Solicitor Claire McKeegan of Belfast-based Phoenix Law has raised concerns about the PSNI's "commitment and rigour" in the immediate aftermath of Ms Hauser's death, "when contemporaneous access to exhibits and evidence would have been optimum".
"It has now transpired that key crime scene exhibits that had DNA have not been retained, including exhibits which would have been critical in terms of establishing a DNA match," she noted.
Professor Phil Scraton, professor emeritus at QUB School of Law, has said he also believes there are "major causes for concern regarding the thoroughness of the initial police investigation and the subsequent time lapse".
Ms McKeegan said: "We will be discussing with the family our next steps. We intend to consult with the Department of Justice regarding the immediate appointment of an independent panel supported by independent researchers into this murder.
"This will require to be made up of an independent pathologist and independent lawyer and a senior independent police officer brought in from outside of this jurisdiction. We also intend to write to the coroner now that the police investigation has stalled to seek an inquest."
Solicitor Michael Madden of Madden & Finucane Solicitors, who represents one of the two suspects who will not be prosecuted, said: "The decision not to prosecute our client is clearly the correct one given the known facts of the case.
"He co-operated with police during their investigation and vehemently maintained his innocence throughout. During his police interviews, our client expressed sympathy towards Miss Hauser's family and he hopes that the police are still able to find the person responsible for her tragic death."