NI: Lawyers and campaigners called for mother and baby homes inquiry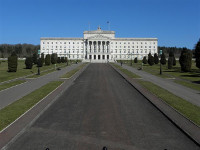 Lawyers and rights campaigners have called for the establishment of a public inquiry into mother and baby homes in Northern Ireland.
The Irish government yesterday published the final report of the Mother and Baby Homes Commission of Inquiry established in 2015, which looked at mother and baby homes south of the border from 1922 to 1998.
In Northern Ireland, an inter-departmental working group on mother and baby homes, Magdalene laundries and historical clerical child abuse was established in 2017, but it has been criticised by the UN for not demonstrating independence.
Belfast firm KRW LAW LLP represented a number of people who gave evidence to the commission of inquiry and has challenged whether it was human rights compliant.
In a statement, it said the inter-departmental working group "now faces similar challenges" to the commission of inquiry. It has called on MLAs to insist that the group's work is human rights compliant.
Meanwhile, Patrick Corrigan, Northern Ireland programme director of Amnesty International, called on Stormont to "follow the Republic of Ireland and instigate a full-scale inquiry into the appalling tragic scandal of mother and baby homes here".
He added: "Stormont has ignored victims' calls for an inquiry for years. The Northern Ireland Executive must deliver a human rights compliant investigation into the allegations of systemic human rights abuses at these institutions, and give an apology and redress to those who suffered irreparable damage to their lives."