Irish government proposals for mother and baby homes payments 'too little, too late'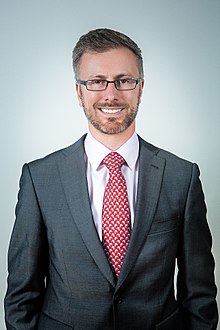 Irish government proposals for payments to victims and survivors of mother and baby homes are "too little, too late" and pale in comparison to proposals north of the border, lawyers have said.
Belfast-based KRW LAW LLP, which represents a number of survivors of mother and baby homes, Magdalene laundries and factor and industrial schools, contrasted the Irish government's plan with the "welcome statement" from the Northern Ireland Executive earlier this week.
Roderic O'Gorman, minister for children, equality, disability, integration and youth, yesterday published the government's action plan for survivors and former residents of mother and baby and county home institutions and details of the mother and baby institutions payments scheme.
Victims and survivors could receive anything from €5,000 to a maximum of €125,000 under the scheme, based on the length of their stay in a mother and baby home institution and whether they undertook commercial work there.
An enhanced medical card will also be available to everybody who was resident in a mother and baby or county home institution for six months or more.
The government expects that around 34,000 people will qualify for a financial payment under the scheme, with 19,000 also qualifying for the enhanced medical card.
The scheme is expected to open for applications "as soon as possible in 2022", with the necessary legislation being developed by the Department of Children, Equality, Disability, Integration and Youth "as a matter of priority".
Mr O'Gorman said: "There is no payment or measure that can ever fully compensate or atone for the harm done through the mother and baby institutions. What we have set out today is the next chapter in the State's response to the legacy of those institutions, and its commitment to rebuilding the trust it so grievously shattered."
However, KRW LAW said the Irish government's proposed scheme is "restricted in terms of criteria and implementation" in a way that the Northern Ireland Executive's scheme is not.
The law firm criticised the proposal to scale payments based on length of stay and the exclusion of children who spent less than six months in an institution, which could include some children who were forcibly separated from their mothers, as well as the timescale for payments.
"For many survivors, this will be too little, too late," it said.