Lawyers Against Homelessness announce third fundraising CPD event of the year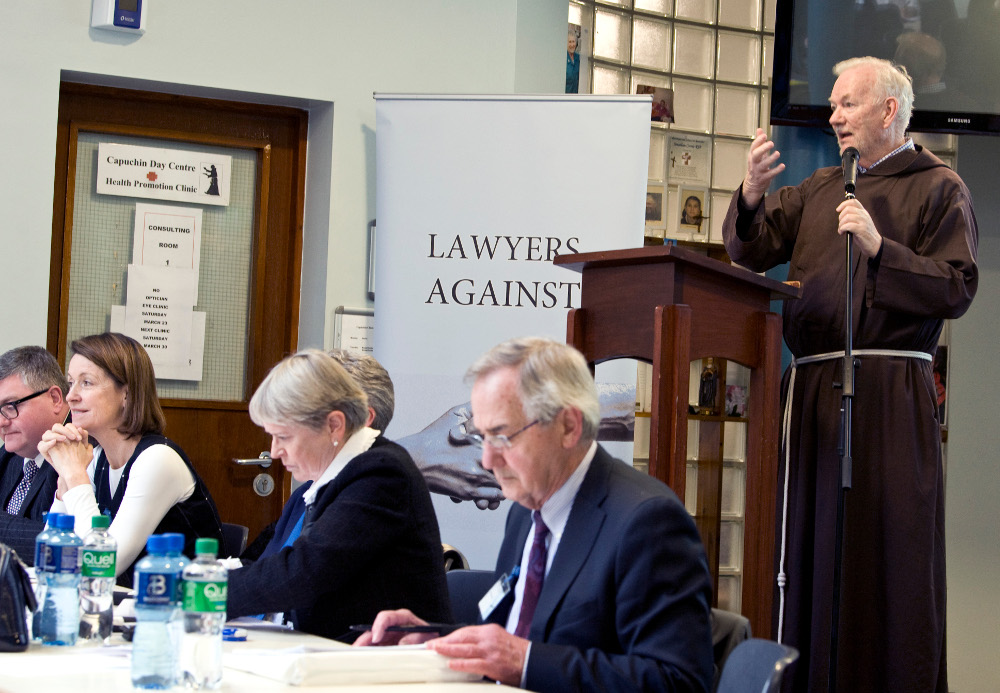 The third Lawyers Against Homelessness (LAH) fundraising CPD event of the year is set to take place next month.
The "Christmas Special" event will mark 50 years since the establishment of the Capuchin Day Centre for Homeless People and will hear from special guests including Mr Justice Kevin Cross and journalist Anne Doyle.
Lawyers Against Homelessness, a collaborative effort between barristers and solicitors, has raised over €110,000 for the Capuchin Centre since it was established in late 2017.
Its final event of the year will also hear from John O'Donnell SC; A&L Goodbody solicitor Mairead O'Brien; Joanne Redmond, associate general counsel at Facebook; engineer Tony O'Keeffe; Edward Walsh SC; Louis Copeland; and barristers Grainne Larkin, Adrian O'Higgins and Killian Flood.
More information is available from the event flyer.