Law Society welcomes trainees to first on-site lectures of PPC Hybrid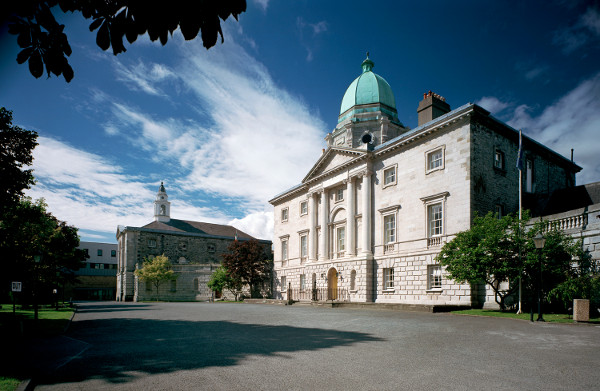 The Law Society of Ireland has welcomed 46 trainee solicitors to their campus for the first on-site lectures of the new Professional Practice Course Hybrid.
The PPC Hybrid combines online lectures with face-to-face tuition, and the first on-site lectures marked a major development in the route to becoming a solicitor in Ireland.
Rory O'Boyle, course manager for the PPC Hybrid, said: "Increasing access to legal education and providing a more flexible route to becoming a solicitor is a key factor in the PPC Hybrid.
"The PPC Hybrid is specifically aimed at delivering a flexible route to the solicitor qualification without the traditional requirement for trainees to be on-site at Blackhall Place in Dublin for a full-time substantial continuous period.
"It will potentially facilitate access for a range of people, including for example, mature and regional students and those with parental or other family commitments. All entrants to the Society's solicitor training can now decide on which route suits them best in terms of time, costs and preferred method of study."
The PPC Hybrid is delivered through an optimised blended learning format, which combines face-to-face tuition with online lectures.
Online content is released on a play-on-demand mode and supported by a monthly intensive weekend session where revision lectures, workshops and small-group interactions are facilitated.
The course is also structured so that trainees will be able to continue working during the PPC Hybrid, as on-site tuition occurs primarily at monthly weekend sessions.
Importantly, if the trainee's employment is with a practising solicitor, the trainee may accrue partial credit of up to five-months for in-office training occurring during the PPC I. This is in addition to any pre-PPC I credit.