Law Society reaffirms commitment to gender equality on International Women's Day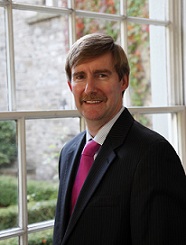 The Law Society of Ireland has promised to continue working towards "higher standards of gender equality, diversity and inclusion", five years on from the Irish solicitor profession reaching gender parity.
The Irish solicitor profession became the first legal profession in the world to reach gender parity when the number of practising certificates issued to women equalled the number issued to men in 2014.
Since then, women have made up a slight majority of Irish solicitors - currently around 52 per cent of the practising profession.
Ken Murphy, director general of the Law Society, said: "The theme for International Women's Day 2019 is 'balance for better' – something which the Law Society is actively striving towards. As a Society and a profession we have not rested on our laurels since reaching that milestone in gender balance.
"We recognise that a balanced, modern profession that reflects and represents the businesses and clients we serve is more effective on all fronts. We are constantly working towards higher standards of gender equality, diversity and inclusion.
"We are five years on from reaching gender parity across the practising profession and 96 years since the admission of the first woman to the Irish Roll of Solicitors in 1923. It is rewarding and energising to reflect on what we have achieved and what we can still achieve in terms of gender balance for Irish solicitors and the clients we serve."
In the seven largest Irish law firms, around a third (34 per cent) of partners are women; in one firm, this figure reaches 44 per cent.
Mr Murphy said: "Developing structures to improve gender balance at the very top of the profession is a serious focus for the Law Society, and we have taken a number of steps to make that happen.
"For example, since 2016 the Law Society has run its Law and Women Mentoring Programme, designed to help more women reach partner and managing partner level and continue to grow their careers."
Earlier this week, the Law Society launched a new Gender Equality, Diversity and Inclusion Task Force to promote equality, diversity and inclusion in the Society and the solicitors' profession.