Law Society expands legal education programme in Irish prisons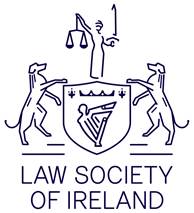 The Law Society of Ireland has expanded an initiative that sees trainee solicitors teach prisoners about the law.
The Street Law Prisons programme is now offered in a number of Irish prisons, including Wheatfield Prison, Mountjoy, the Dóchas Centre and Arbour Hill, as well as The Pathways Centre, a reintegration facility for prisoners post-release.
First developed in Georgetown University in the US, the Law Society has run the Street Law programme in schools since 2013 and expanded the programme to prisons in 2017.
Each year, over 40 volunteer trainee solicitors take part. The trainee solicitors attend an orientation weekend which prepares them to teach the Street Law course to partnering DEIS (Delivering Equality of Opportunity in Schools) schools in the local community. A number of volunteers are then selected to teach additional sessions in partnering prison services.
Trainee solicitors Sarah McNulty, from Cork, and Ellen Reid, from Wexford, were paired for the Prison Law programme and were sent to teach in Wheatfield Prison, facilitated in partnership with the charity Solas and their Compass Programme, and the Dóchas Centre.
Over a period of four to six weeks, they aimed to promote legal literacy amongst prisoners, as well as social skills to improve participation and effectiveness in personal legal matters.
Ms McNulty, a trainee solicitor at Cantillons Solicitors who has been involved in the programme since September 2018, said: "It was evident that we were engaging with bright people who were able and willing to communicate their opinions in an articulate manner. They were respectful and polite on each and every occasion and most notably, they were grateful for our time which was expressed openly, freely and without prompt.
"One of the very few class rules was that it was a safe space where everybody could speak honestly and everybody would receive respect in return. It seemed to work well. Prisoners who had never engaged in educational services before began attending continuously."
Ms Reid noted interest in the programme was reflected in attendance numbers. She said: "The struggle of attendance begins before the class starts as the arbitrary nature of the prison means some may be allowed in and others not.
"There are also behavioural and personal issues so weekly attendance represents much more than simply turning up. I was always so grateful to see the numbers increase each week and the same faces return."