Law Society calls for virtual participants for Calcutta Run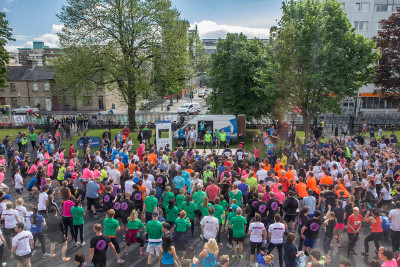 The Law Society of Ireland has invited lawyers, their family and friends to take part in a virtual Calcutta Run this year.
The legal fundraiser was originally due to take place in May but was postponed due to the Covid-19 pandemic.
Although there were early hopes that the event could take place in-person in October, the Law Society is now hoping that its first-ever virtual fundraiser can still raise a significant sum for its charity partners, the Peter McVerry Trust and The Hope Foundation.
Virtual participants are being challenged to collectively run, walk, cycle or hike 10,000km – the distance between Ireland and Kolkata – to help fight homelessness in Dublin and Kolkata.
Participants' distance will be recorded on an app, with the collective progress tracked on a map and marked on a route from Dublin to Kolkata.
Michele O'Boyle, president of the Law Society, said: "Traditionally, the Calcutta Run takes place in May, starting at the grounds of Blackhall Place, through the scenic Dublin 7, to the Phoenix Park and back.
"While we are not able to mark the occasion in-person this year due to restrictions, we are able to host our first ever virtual event, which will allow more participants than ever to take part.
"Whether you are in Sligo or Dublin, or even abroad, we are encouraging you to join this year's Calcutta Run. We will only be able to reach the ambitious 10,000km target if we support each other and do it together."
She added: "The virtual run is a perfect way to connect with colleagues in a safe but fun way.
"Of course, participants are advised to complete the run while following all government travel and health restrictions."
Participants who register online will be directed to create a fundraising page on iDonate.ie. Individuals can set up their own page or join their company's collective fundraising page.