Hayes Solicitors success in Calcutta Run Golf Classic 2023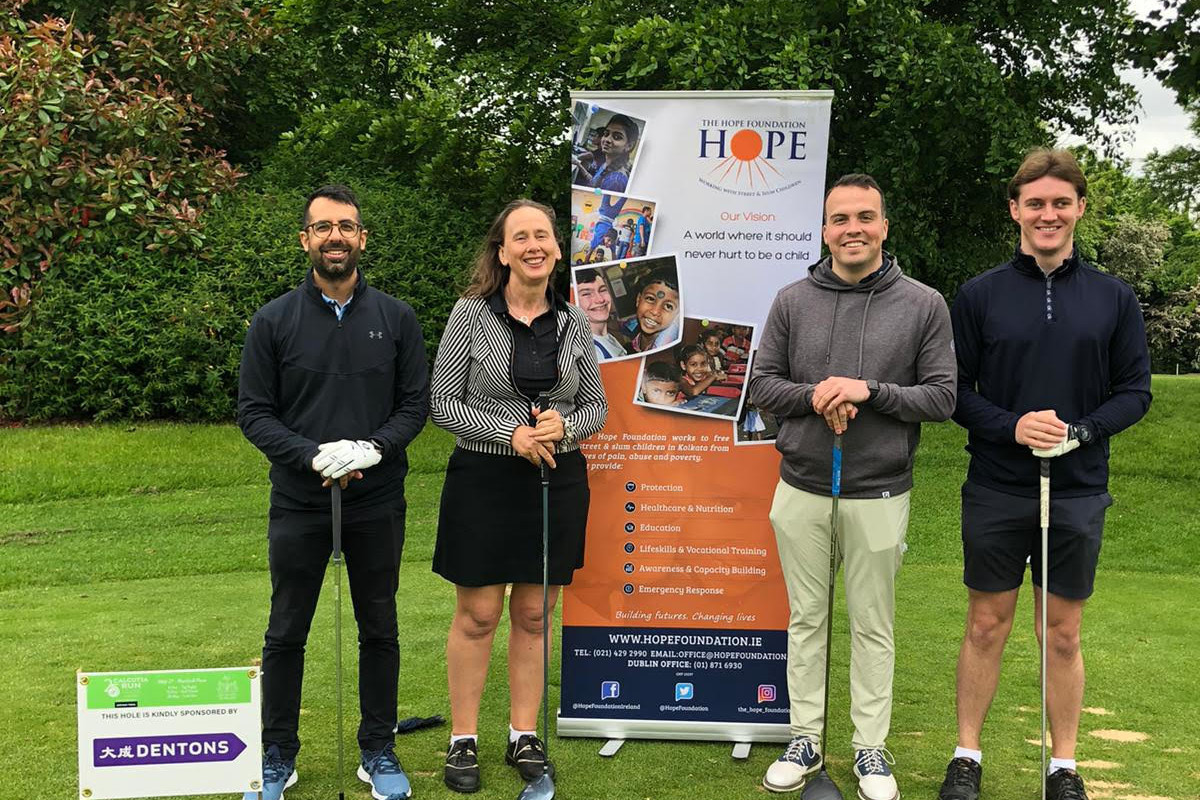 Hayes Solicitors secured victory in the Calcutta Run Golf Classic 2023, with 50 teams taking part and raising €20,000 for the Calcutta Run's two partner charities, The Hope Foundation and the Peter McVerry Trust.
The competition took place at Castleknock Golf Club on Friday 19 May, with the Hayes team of Ross Magee, Shaun Flynn, Karan Ahluwalia and Breda O'Malley coming in first place with a net score of 50.75.
A joint A&L Goodbody LLP and Tesco Ireland team of Eoin O'Carroll, David Thompson, Katie O'Connor and Stephen Quinlivan followed in second place with a score of 52.85 strokes.
The Chief State Solicitors' Office team of Eimear O'Hanrahan, Lisa Boyle, Mark Lew and Geoff won third place with a score of 54.3 strokes.
Shane Divilly, Maples, won the men's longest drive at 278 yards, while Claire Bennett, Pinsent Masons, won the female's longest drive at 202 yards.
Morgan Pierse, Maples, with 167cm and Hayley Jenkinson, A&L Goodbody LLP, with 330cm won nearest to the pin for the men and female competitions respectfully.
The teams with the best gross scores were:
Andrew Ion, Mark Degnan, Mark Ryan, Ronan Kieran — 59 strokes
Davy Team (Kevin Condon, Eunan Mc Brearty, Aiden Maguire, John Morrison) — 60 strokes
Paul O'Sullivan, John Doyle, Warran Adamson, Tiernan Bermingham — 60 strokes
The Calcutta Run will take place at the Law Society of Ireland, Blackhall Place on Saturday 27 May.
For more information, to register or donate visit www.calcuttarun.com.