Law Society calls for improved access to justice ahead of election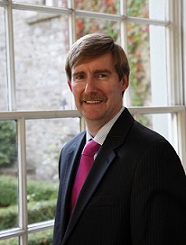 The Law Society of Ireland has called for improved access to justice as it highlighted its key priorities ahead of this Saturday's general election.
In its general election statement, the solicitors' body also highlighted the need to reform the family law system, reform the insurance industry, promote Ireland as a leading centre for international legal services after Brexit, and reform the consultation process for tax law changes.
Ken Murphy, the Law Society's director general, said: "General Election 2020 will bring many challenges, but with it also opportunities. We are calling on the next Government to implement these key priorities when shaping the plan for the next Dáil and Seanad terms."
He highlighted the need for investment in "key areas of the legal system, particularly in legal aid, criminal legal aid and the family courts".
On insurance reform, Mr Murphy said the solicitors' profession would work with the incoming Government and be "a part of the solution", but emphasised the need for "a plan to attract international competition to Ireland's dysfunctional insurance market".
Meanwhile, he highlighted the opportunities for the Irish legal sector following the UK's exit from the European Union.
Mr Murphy said: "Britain has left the European Union and Ireland now has an opportunity to position itself as a leading centre of international legal services. We are calling for continued support from the Government so we can embrace these opportunities and grow Ireland as a legal hub."
He concluded: "The Society looks forward to engaging with all elected representatives in the new Dáil and Seanad on these and other important issues in the next term."