Activist Lawyer podcast reaches 6,000 downloads as season three launches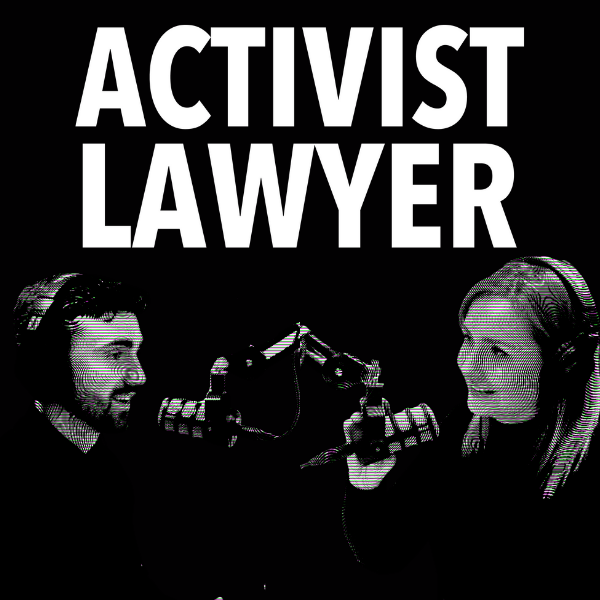 Launched in late 2020, Activist Lawyer has just reached a milestone of 6,000 downloads of its leading legal podcast. Hosted by immigration solicitor, Sarah Henry, and co-hosted with Jack McClelland, a paralegal at Newry-based Granite Immigration Law, Activist Lawyer has grown from its first episode in November 2020 to an influential platform for human rights lawyers and legal commentators who discuss justice and equality.
Central to Activist Lawyer is the fortnightly podcast which is now entering its third season. Thirty-five episodes have been recorded to date, and are complemented by the podcast's social media channels and website blog articles – www.activistlawyer.com
Co-hosted by Sarah and Jack, the third season launches on Thursday 3 March, with fortnightly drops of new episodes. Forthcoming guests include Hannah Campbell and Kristen Wallace from Stop Street Harassment NI, Solicitor Katie Mannion from the Irish Refugee Council and Dr Rachel Killean, a senior lecturer from School of Law, Queen's University Belfast.
"In late 2020, the idea for Activist Lawyer was born in the wake of disparaging remarks made about lawyers by senior members of the UK government. Many in the profession, including ourselves, viewed this as part of a wider attack on the independent legal profession that has included reduced access to legal aid for all types of cases," comments Sarah Henry.
Ms Henry continues: "The seed was planted to create a platform that would profile the work of local human rights lawyers and campaign groups, giving them an opportunity to talk more openly about the work that they are passionately campaigning for. We are so proud that 18 months on, we're moving into our fifth season. It's been an incredibly rewarding journey and personally a real honour for Jack and I to meet with such fellow committed legal professionals."
Activist Lawyer has already featured top legal minds including Phoenix Law co-founder and human rights solicitor, Darragh Mackin, Justice Shireen Avis Fisher, Aonghus Kelly from Irish Rule of Law International, Immigration and Human Rights Solicitor Stephen Kirwan, 'Hillsborough – The Truth' author Professor Phil Scraton, as well as Professor of Human Rights Law, Colin Harvey among others.
Episodes have discussed pertinent issues such as domestic violence, Northern Ireland legacy cases, citizenship, constitutional law, cryptocurrency, reproductive rights and immigration, as well as world events including the US election and the death of George Floyd.
Jack McClelland, co-host of Activist Lawyer adds: "We are building an influential legal podcast that gives a wider voice to human rights lawyers and legal commentators on a variety of significant issues impacting society today.
"New episodes will be recorded throughout 2022 and would welcome approaches from fellow legal professionals who would like to highlight their work in combatting injustices and inequalities."
Sarah Henry is a director of immigration services, and Jack McClelland a paralegal, at Granite Immigration Law, based in Granite Exchange, Newry, which is also the location for the state-of-the-art Granite Podcast Studio – the home of Activist Lawyer.
Subscribe to Activist Lawyer and download the latest episodes on your chosen podcasting platform.