NI: Law Centre NI translates COVID-19 FAQs into nine languages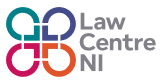 Law Centre NI has translated its resources for employees and self-employed workers affected by the coronavirus pandemic into nine languages.
The FAQs on support for employees and self-employed people during the COVID-19 outbreak have been translated into Arabic, Chinese, Hungarian, Latvian, Lithuanian, Polish, Portuguese, Slovak and Tagalog.
The law centre has also added a new website translation function that uses Google Translate to allow users to quickly access the website in any of 59 different languages.
More information about the resources is available from Law Centre NI's website.