Law centre calls for urgent action on homelessness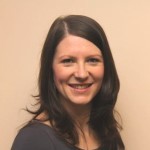 The Government should take urgent action to address the "dysfunctions and failures" in the homeless system, Mercy Law Resource Centre (MLRC) has said.
The law centre, which provides legal advice to people who are homeless or at risk of becoming homeless, has published a new research report on the subject.
The Lived Experiences of Homeless Families report, launched today by Noel Rock, chair of the Oireachtas housing committee, includes voices of MLRC clients speaking of their experience of homelessness.
It sets out six areas of concern in relation to homeless accommodation provision to families, in particular highlighting the Government's failure to meet its commitment to stop relying on hotels and B&Bs to provide emergency accommodation for homeless families.
Managing solicitor Rebecca Keatinge said: "The cases included in this report are distressing and painful to read. As we approach the Christmas season it is distressing that so many families will continue to be housed in inappropriate emergency accommodation.
"We implore the minister to do more to give families the only Christmas present they really want – a safe and secure place they can call a permanent home."
Ms Keatinge added: "The cases cited in the report, are not isolated, but rather are experiences common to many homeless families, and this should set alarm bells ringing.
"We urgently need to see a shift in Government policy to meaningfully address the dysfunctions and failures in the homeless system, so that children do not continue to experience adversity and damage to their wellbeing, health and educational attainment.
"MLRC believes that the majority of recommendations in the report are achievable and could be implemented quickly. We welcome the recent report of the Joint Oireachtas Committee on Housing and welcome the Chair of that Committee's presence at the launch today. We hope that this will give the urgent impetus needed to bring the reforms that are so clearly needed."