Launch event for Lewis Silkin's Dublin office shines light on Brexit opportunities for Ireland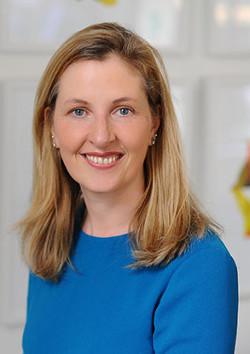 Data protection experts discussed the post-Brexit opportunities for Ireland at the official launch of Lewis Silkin's new Dublin office.
Dale Sunderland, deputy commissioner at the Irish Data Protection Commission, and Joanne Redmond, director and associate counsel for international employment at Facebook, joined Lewis Silkin lawyers on the panel at the event in Dublin's Marker Hotel.
The launch event comes months after the specialist UK-based law firm opened its doors in Dublin in April 2018 with the hire of local employment law and workplace data protection specialists Síobhra Rush as partner and Linda Hynes as managing associate.
The Dublin team is supported by London-based colleagues Sean Dempsey, Catherine Hayes and David Hopper for employment, and Giles Crown, Iain McDonald and Dominic Farnsworth for commercial/data protection and brand protection.
The panel at the launch event discussed Ireland as a centre for data-focused businesses post-Brexit and as a result of GDPR, as well as the key employment issues currently facing international employers.
Ms Rush said: "The Dublin office launch was a fantastic success and we would like to thank all those who attended, particularly Dale and Joanne, whose contributions to the panel discussion provided a terrific insight into the employment and data protection challenges facing international employers in Ireland.
"With the Brexit cliff edge on the horizon, an adequacy decision or a data sharing deal between the EU and UK is still far from guaranteed and companies with operations in the UK, Ireland and other member states need to ensure that they start to Brexit-proof their data sharing.
"Lewis Silkin's move into Dublin clearly aligns with these requirements and we look forward to continued growth and development in line with evolving client needs in our specialist market leading employment, data protection and brand protection practices."