NI: Latest edition of conveyancing journal Folio published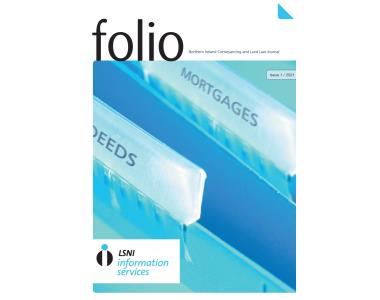 The latest edition of Folio, the conveyancing and land law journal from the Law Society of Northern Ireland, has been published.
The first volume of 2021 includes pieces on drafting leases, the regulation of housing associations and issues affecting the agricultural property sector.
It also looks south of the border at changes to stamp duty concerning the bulk purchase of homes in certain developments.
Folio can be downloaded for free from the Law Society's website.