NI: KRW Law challenge brings end to council's 'English-only' street signs policy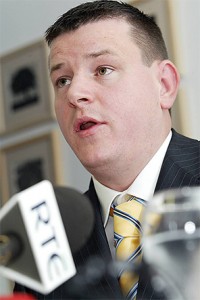 Antrim & Newtownabbey Council has abandoned its "English-only" street signs policy following a legal challenge brought by KRW Law on behalf of a local resident.
A representative of the council told the High Court yesterday that it has withdrawn its policy, by which any language other than English was banned from appearing on official council street signs.
The council has also agreed to pay the full costs of the applicant who brought the judicial review.
Solicitor Niall Murphy said: "The application taken by our client has vindicated her deeply held concern that the policy adopted by Antrim and Newtownabbey Borough Council was unlawful.
"In the proceedings which we lodged, we alleged that the Council had breached the Local Government Order 1995 and were further in breach of the Good Friday Agreement and the St Andrew's Agreement.
"We submitted that the Council had acted in a discriminatory manner on the grounds of religion, political opinion and cultural identity, as the decision disproportionately impacted members of the Catholic, Nationalist or Republican community, and that the Council had failed in its duty to pay due regard to equality in formulating this policy."
"We further argued that the Council had in a manner likely to breach the UK's sovereign obligations under article 14 of the European Charter for Regional or Minority Languages. We further alleged that there was no proper consultation and further that the policy was ill informed by insufficient reasons and intelligent consideration."
Mr Murphy added: "Our client expresses regrets that ratepayers money has been wasted on having to pay for the entirety of the costs of this High Court challenge at a time when rates in the Borough have been recently increased by 3 per cent."