Kilcock Courthouse to be permanently closed under Courts Service plans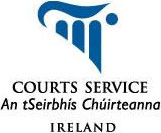 Kilcock Courthouse will be closed permanently under plans put out to consultation by the Courts Service of Ireland.
The building was closed in July 2016 and court hearings were moved to Naas Courthouse.
The Courts Service estimated that refurbishing the building would cost up to €3.85 million, the Leinster Leader reports.
A consultation letter was sent to stakeholders earlier this month for feedback by Friday 12 April, suggesting that the building is put up for sale or transferred to Kildare County Council for "local community or similar use".
It also pointed out that Naas Courthouse has been lined up for renovations within the next decade.
The letter, signed by Marianne Cassidy, Regional Manager, Court Service, Naas, said: "It is open to the Court Service to consider putting it up for sale, transfer by agreement of ownership of the property to Kildare County Council for local community or similiar use."