Karen Connolly joins Women's Aid steering group for older victims of domestic abuse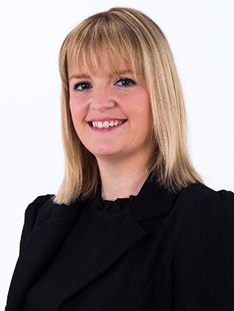 Family lawyer Karen Connolly has been appointed to a steering group set up by Women's Aid to raise awareness about the impact of domestic abuse on women aged 55 and over.
Ms Connolly, a partner at Belfast-based Francis Hanna & Co Solicitors, will help guide and support the Older But No Safer project run by Women's Aid Antrim, Ballymena, Carrickfergus, Larne & Newtownabbey (ABCLN).
The steering group will work towards developing a coordinated approach to address the impact of domestic abuse on older women across statutory, voluntary and wider community organisations, including the PSNI, NI Housing Executive, public health authorities and health and social care teams.
Ms Connolly said: "I was delighted to be invited to join the Women's Aid ABCLN steering group for the Older But No Safer Project.
"I have worked closely and collaboratively with Women's Aid for many years and have shared their ethos and passion to protect victims of domestic abuse and raise overall awareness of this pandemic within our communities.
"I'm keenly aware, through both working with Women's Aid and hearing the stories of my clients, that many older women have endured years of domestic abuse, some spanning decades. It is imperative that the experiences of these women are heard and that more is done to protect them.
"I am really looking forward to working with other like-minded and passionate professionals to communicate the overall message of the project that it is never too late to get help."