NI: Judith Gillespie appointed to chair working group on historical abuse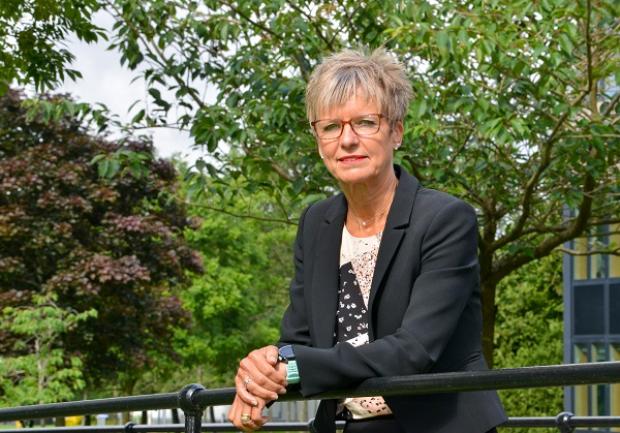 Former police officer Judith Gillespie has been appointed for a one-year term as the new independent chair on an inter-departmental working group on Mother and Baby Homes, Magdalene laundries and historical clerical child abuse.
Ms Gillespie is the third person named as chair of the troubled group, which was first announced in 2016 and includes representatives from The Executive Office, the Departments of Health, Justice, Education, Economy, Communities and the Departmental Solicitor's Office.
Health Minister Robin Swann said: "I would like to welcome Ms Gillespie to the role of independent chair of the inter-departmental group. I am confident that her wide-ranging experience and leadership skills will be a major asset to the group."
Ms Gillespie said: "I feel honoured to have been appointed to this important role. I am keenly aware that the work of the group is approaching a crucial stage. I look forward to progressing this work, and to engaging with stakeholders as appropriate going forward."
Amnesty International has said it is seeking a meeting with Ms Gillespie to raise concerns about the working group process.
Patrick Corrigan, Amnesty's Northern Ireland programme director, said: "In February 2018, Amnesty branded the NI Executive's working group process as shambolic and repeated our calls for a human rights-compliant investigation. The government told the public that there was nothing to worry about and everything was on schedule.
"Now, half-way through 2020, there is still no research on clerical abuse and yet more delays in the publication of research into Mother and Baby Homes – just more of the 'go-slow' approach which continues to fail victims.
"We are seeking a meeting with Judith Gillespie, who urgently needs to rescue this process. Our message will be that such serious allegations of human rights abuses must be matched with investigations with the necessary hallmarks of independence, effectiveness and transparency. That is not what victims have seen to date, but must be the next step."