NI: John Larkin QC steps down as Attorney General after 10 years in post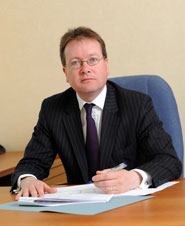 Northern Ireland's Attorney General John Larkin QC has stepped down with effect from today after 10 years in the post.
Solicitor Brenda King will now serve as the chief legal adviser to the Northern Ireland Executive in an interim capacity.
Sarah Ramsey QC, chair of the Bar Council of Northern Ireland, said Mr Larkin could now return to independent practice.
On his original appointment in 2010, Mr Larkin became the first person to separately hold the title of Attorney General of Northern Ireland since its functions were taken over by the Attorney General of England and Wales in 1972.
After his four-year term ended in 2014, he was reappointed for a further two years. His second term was then extended in late 2015 until May 2019, then again last year until July 2020.
Ms Ramsey said: "I would like to thank John Larkin QC for his ten years of service as our Attorney General since the devolution of policing and justice in Northern Ireland in 2010. John has carried out the important duties of this office with great dedication and professionalism over the last decade.
"Indeed one of the highlights throughout this time for the Bar has been the Attorney General's annual Constitutional Law Summer School which has provided a vital space for our members, academics and policy makers to debate, share insights and engage on some of the major constitutional issues of our times.
"At the end of his term as Attorney General, John will be in a position to resume independent practice and we look forward to welcoming him back to the Bar Library to continue serving the administration of justice and rule of law."