Irish Legal Heritage: Ned Kelly (Part I)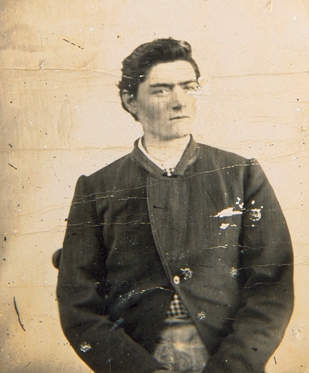 Edward "Ned" Kelly was a famous Irish-Australian bushranger and outlaw who was executed in November 1880.
A martyr in the retelling of the British settlement of Australia, the story of Ned Kelly attracts a great degree of controversy as people disagree about whether he should be remembered as a hero or a villain.
Ned's parents were Irish and both had arrived in Australia in 1841 – although their passages were under very different circumstances.
Ned's mother, Ellen Quinn, was born in Antrim in 1832. Ellen's parents were "bounty immigrants" who set off for Australia in the hope of a better life.
Ned's father, John "Red" Kelly, was a Tipperary man who, at the age of 21, had been convicted of stealing two pigs and sentenced to seven years transportation. After serving out his sentence in Van Diemen's Land, John moved to Wallan Wallan, Victoria, where he found work on a farm owned by Ellen's father.
John and Ellen got married in 1850, and settled in Beveridge, a small town north of Melbourne where Ned was born in January 1855 (John Maloney, Ned Kelly (Melbourne University Press 2001).
When Ned was nine, his father fell on hard times and had to sell the family home he had built in Beveridge. Thereafter, the Kelly clan moved to Avenel, where they were one of the few Irish Catholic families in the area. Although Ned had grown up listening to his father's stories about the persecution of Catholics back in Ireland, it was in Avenel that Ned's perception of the British land-owning classes was shaped as his family was allegedly harassed by the police. Within a year of moving to Avenel, Ned's father was sentenced to six months' hard labour for illegal possession of a cow hide – and the following Christmas he died.
It wasn't long after his father's death that Ned found himself on the wrong side of the law. By his early teens, Ned had become the protégé of an Irish-born bushranger called Harry Power – an association that caught the attention of the police.
In 1869, the Kelly family were living in Greta when the local police arrested 14-year-old Ned on suspicion of assault and robbery – however, when the case went before a magistrate, the charges were dropped due to conflicting witness statements. The following year, Ned was accused of carrying out a series of robberies with Harry Power, but again the charges didn't stick.
His first stint in prison was in October 1870, when he was sentenced to six months hard labour for summary offences (John Barry, 'Edward Kelly (1855-1880)' in Australian Dictionary of Biography (MUP 1974)). Within a month his release, Ned was back in prison for being in possession of a stolen horse – for this charge, Ned spent nearly three years in prison.
Read Part II in Irish Legal News next Friday.