Irish experts on parental imprisonment praise English prison's photo booth initiative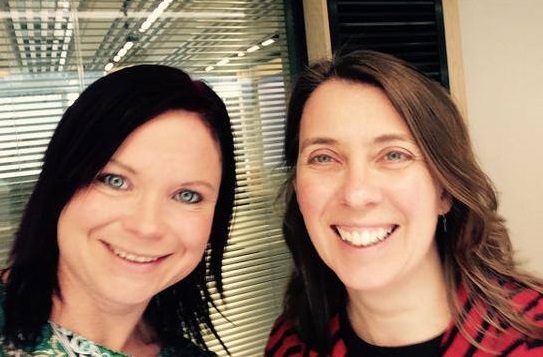 Irish experts on the impact of parental imprisonment on children have encouraged Irish authorities to follow the example of an English prison which installed a photo booth for prisoners and visitors.
HMP Lowdham Grange, a privately-run prison in Nottinghamshire, installed the photo booth last year to allow prisoners to take photographs with visiting family members, including their children.
Dr Fiona Donson and Dr Aisling Parkes, whose research at University College Cork focuses in part on the impact of parental imprisonment on children, told Irish Legal News that photo booths "introduce a small snapshot of normality" for families of prisoners.
They said there is "a growing recognition of the practical and long-term impact that imprisonment can have on children and families", including evidence that parental imprisonment "can produce multiple negative effects on dependent children, including emotional and psychological consequences, financial hardship, educational challenges and social stigmatisation".
"From a legal perspective," they added, "children have the right to maintain their relationships with their parent where they have been separated for reasons beyond their control."
They continued: "It is now well accepted that there are many benefits associated with maintaining family relationships, not only for the children and family members on the outside, but also for the prisoner and the prison authorities.
"Over the past five years, the Irish Prison Service has acknowledged this and has made important strides in improving prison visiting arrangements, particularly for prisoners on enhanced regimes who are able to access family visits - a more relaxed visiting arrangement.
"However, even in this system, where the visiting room is more child-friendly (murals are usually painted on the walls by prisoners to brighten the space and toys are available for children to play with), visiting can still be a traumatic experience."
The photo booth at HMP Lowdham Grange, installed by operators Serco in March 2018, was recently praised as a "good innovation" by Her Majesty's Inspectorate of Prisons (HMIP).
Reflecting on the merits of the scheme, Dr Donson and Dr Parkes told ILN: "In research we've undertaken, prison officers have highlighted the key childhood events such as communion and birthdays as being times when parents are missing from family photos, or when a child will come into prison for a photograph with their loved one.
"Where a prisoner is serving a long sentence, photos of the day-to-day mundane events as well as the changing nature of families are missing for these families. Their absence is a reminder of the missing person in the family and the time lost to imprisonment, often long after release."
They added: "Prison officers very often take photos on prison visits, which is a vital and largely unrecognised service. However, a photo booth brings an additional benefit – it is something the prisoner and their family members can do together, bringing with it a rare opportunity for fun without the intervention of prison staff. In this way, it provides a moment of autonomy to prisoners who have so little control over their lives.
"For children, families and the prisoner, photo booths introduce a small snapshot of normality albeit within the prison walls. The togetherness that can be felt in a few moments spent in a photo booth can be an important reinforcement of family ties that are valuable to all. While the photos themselves can be shared between prisoners and family members – they ultimately represent important keepsakes which look the same whether on the outside or the inside."