Irish courts dealing with over half a million cases per year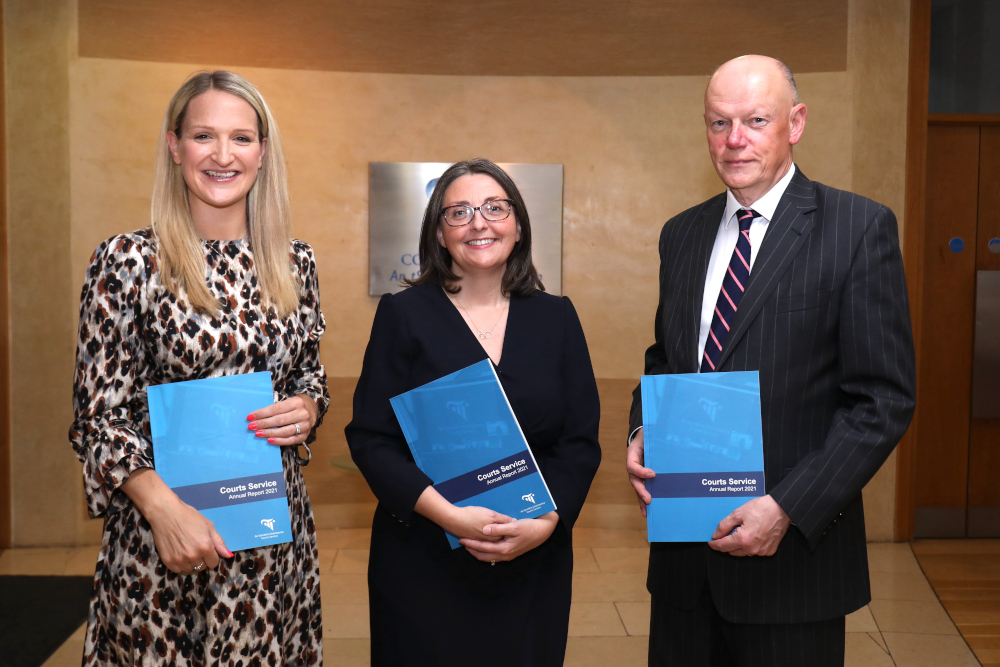 The Irish courts remained extremely busy in 2021, with over 531,000 new cases and over 405,000 cases resolved, according to the latest Courts Service annual report.
"Adaptation and innovation are two words which might best describe our efforts in 2021, as we dealt with the ongoing effects of a worldwide pandemic, and the impact it had on people's right of access to justice, and on the administration of justice more generally," Chief Justice Donal O'Donnell writes in the foreword to the report.
"Those efforts saw many matters dealt with in new and flexible ways including the extension of remote hearings (virtual courts), the use of non-Courts Service venues, such as Croke Park for trial hearings, and the large-scale take-up and efficient use of appearances by video-link between courts and prisons."
The report shows that new personal injury actions at Circuit Court levels were down by 12 per cent, whereas possession cases were up by 75 per cent. There was also a 25 per cent reduction in new defamation cases at Circuit level.
Small claims in the District Court were down by 40 per cent, having already dropped 20 per cent the previous year, in what could be reflection of the reduction in high street commerce during the pandemic.
Increases in the area of family law saw new Circuit Court divorce applications increase by 11 per cent, though family law progression hearings also increased by almost a quarter and there was a 35 per cent increase in finalised cases.
In the area of licensing, applications were down 18 per cent across both the District and Circuit courts, following on from a 70 per cent decrease in 2020, in one of the starkest examples of the economic impact of the pandemic.
In the area of less serious criminal offences, although new matters decreased before the District Court by 7.5 per cent, the court saw a 35 per cent increase in cases resolved, with a 40 per cent increase in orders made in respect of road traffic offences and a 37 per cent increase across orders made in summary cases generally.
The District Court also recorded a 31 per cent increase in indictable offences dealt with summarily, adding to the work of this court and freeing up jury courts' time for more serious crime.