#InPictures: Sir Geoffrey Vos addresses international mediation conference in Belfast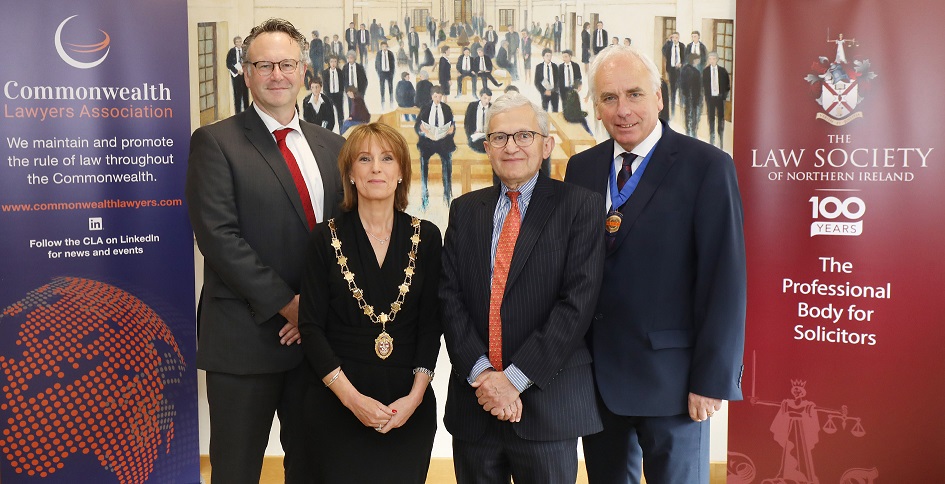 Sir Geoffrey Vos, the Master of the Rolls, was recently welcomed to Belfast as a keynote speaker at the Commonwealth Mediation Conference 2022.
The conference was organised by the Commonwealth Lawyers Association (CLA) in partnership with the Law Society Mediation Service (LSMS) and provided a platform to discuss the growing importance of mediation to resolve disputes.
The Lady Chief Justice of Northern Ireland, Dame Siobhan Keegan DBE, opened the two-day conference which was attended by members of the judiciary and lawyers from countries including Singapore, Malaysia, Trinidad and Tobago, the Bahamas, Ghana, Nigeria, Kenya, and India.
Those attending had an opportunity to hear contributions from Mr Justice Knowles from the International Forum of Commercial Courts (SIFoCC) and George Lim, Chair Singapore International Mediation Centre and Sir Geoffrey Vos, Master of the Rolls.
Brian Speers, president of the CLA and a solicitor in Belfast, said: "This is the second time that Northern Ireland has hosted this prestigious conference and it is a reflection of the growing interest in mediation and lawyers as problem solvers that delegates from around the world have once again joined us."
Brigid Napier, president of the Law Society of Northern Ireland, added: "The Law Society is delighted to welcome colleagues from across the world to Belfast to lead discussion in this growing and developing area of law."