#InPictures: MKB Law leaves office behind for fresh staff photos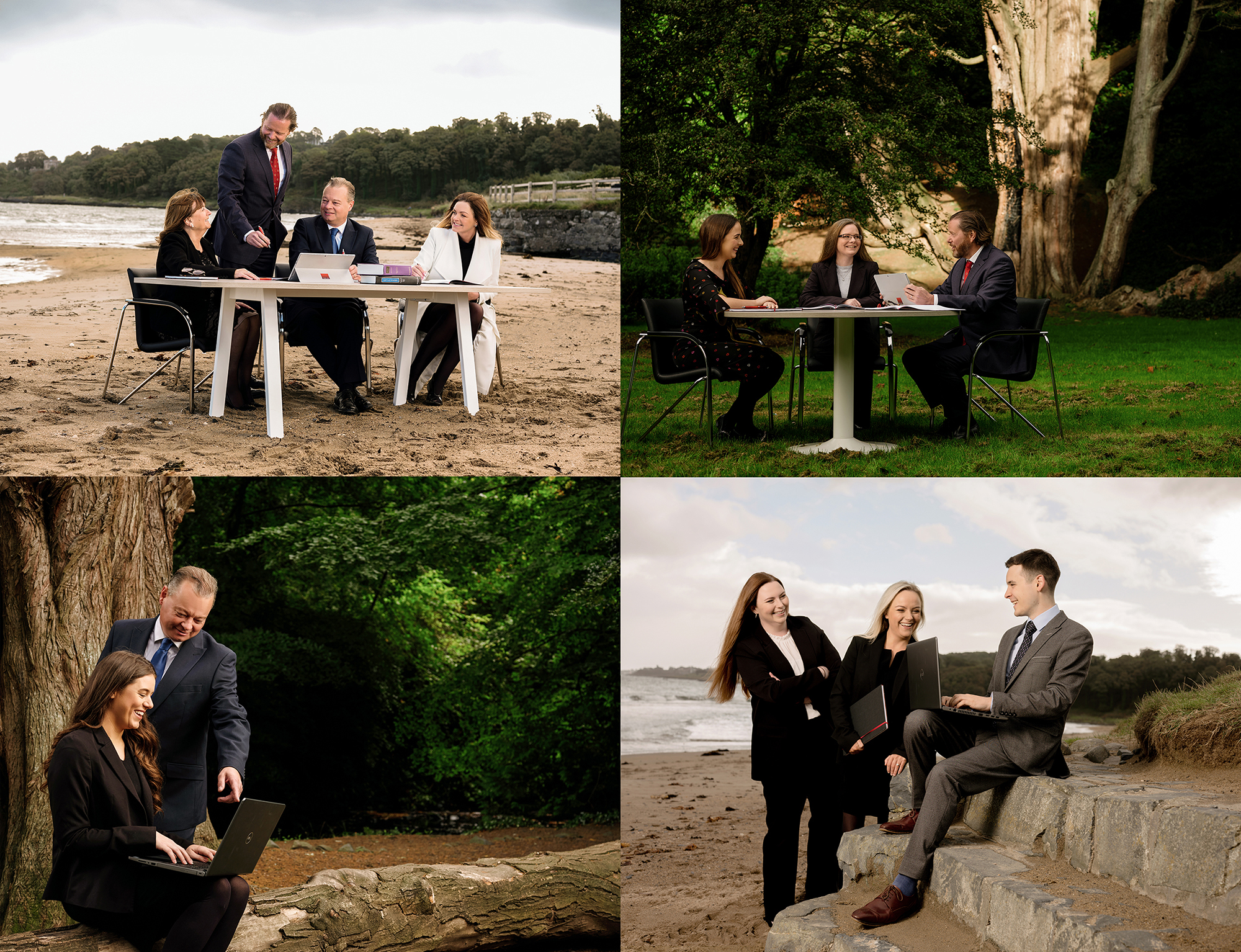 Never mind the boardroom — Belfast-based MKB Law left behind the office for the beach in its latest staff photos published on a refreshed website.
The new photos show the commercial law firm's directors, solicitors and legal executives in various locations around Crawfordsburn Country Park in Helen's Bay.
The new website also features a fresh colour scheme and visual style, combined with enhanced written content, and streamlined user functionality throughout.
Gordon McElroy, managing director at MKB Law, said: "This is a people business. Our new website was designed primarily to showcase our fantastic team of professional and dedicated staff.
"The website theme was developed and implemented by our marketing executive, Kym Horner, and the photographs were taken by the brilliant Khara Pringle. We are thrilled with how the project has turned out and are revelling in the feedback received to date!"
Kym Horner, marketing executive, added: "MKB Law has established a creative and engaging marketing output across all platforms, and we are pleased to set the standards in terms of legal marketing.
"We are continually evolving our brand, and after our previous website redesign in early 2021, we knew that this time we wanted to do something unique and original — we feel we have achieved this and more with our new website and photos."