Independent group to report progress on end of direct provision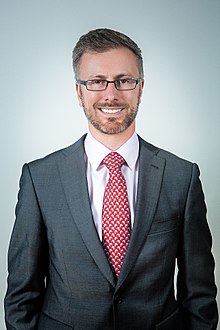 A three-person independent group has been established the report on the government's progress on scrapping direct provision.
The government intends to phase out the direct provision system of accommodation for asylum seekers by 2024, following a white paper published earlier this year.
The external advisory group, comprising Dr Catherine Day, Dr David Donoghue and Dr Lorcan Sirr, will monitor progress and provide advice on the implementation process.
Dr Day was the first woman to serve as secretary-general of the European Commission, the most senior EU civil servant, from 2005 to 2015.
Equality minister Roderic O'Gorman said: "The external advisory group will play an important role in the reforms we are enacting to bring an end to direct provision and replace it with a new system grounded in human rights and respect for autonomy.
"The group will independently monitor progress on the implementation of the new system. It will draw up periodic reports on how the reforms are progressing and will highlight any concerns.
"These reports will be published on my Department's website. This will provide stakeholders and the public with an independent assessment of the reform process."
He added: "The programme board charged with guiding the implementation of the reforms held its second meeting today.
"My Department is working with the Housing Agency to acquire the accommodation that will be needed, and we have also begun to draw up the integration and support programme that will enable international protection applicants to live independently in the community after their initial four-month orientation programme.
"I would like to express my gratitude to Catherine Day, David Donoghue, and Lorcan Sirr for agreeing to give their time, energy and expertise to this important work. I look forward to engaging with them in the coming months as we work together to end direct provision."