NI: In pictures… Mock trial recalls Great Northern Plot of 1615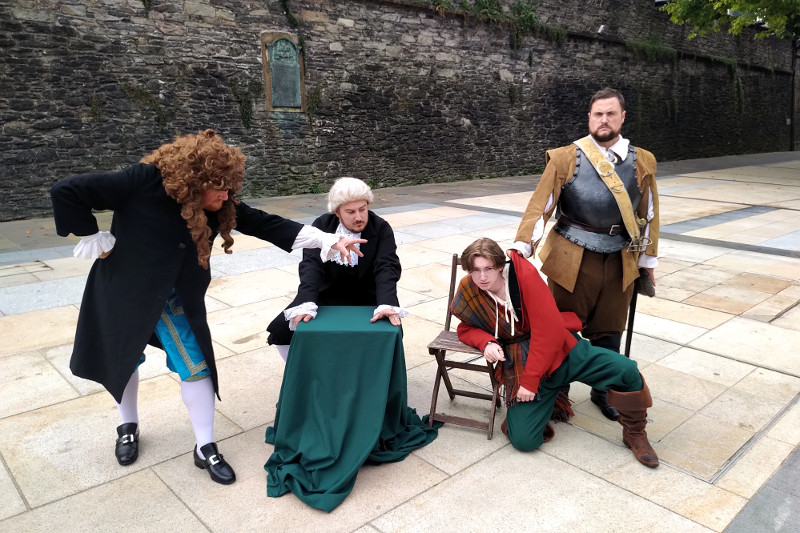 A dramatic outdoors re-enactment of the 1615 trial of 17 Irishmen accused of being involved in the "Great Northern Plot" captivated passers-by in Derry on Saturday.
Actors from the museum theatre company Footsteps took over the square outside The Guildhall as part of European Heritage Days.
Sir John Davies, played by Ross McShane, presided as judge over the trial of Rory O'Cahan, played by Darragh Gilhooly. Robert Forshaw played the prosecuting King's Counsel and Adrian O'Neill played the courtroom guard.
As the re-enactment reached its close, bystanders were asked whether they would find O'Cahan guilty or not guilty. Despite the overwhelming sympathy of the audience, the accused was sentenced to death and dragged out of the square.
Six men were ultimately executed in 1615 for their role in the alleged plot.