Immigration permissions extended until January 2022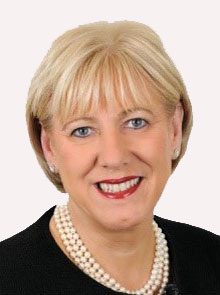 Immigration and international protection permissions have been extended again until the middle of January 2022 in response to the Covid-19 pandemic.
This is the eighth extension announced since the start of the pandemic, almost all of which were billed as the "final" extension.
It applies to permissions that are due to expire between 21 September 2021 and 15 January 2022 and includes permissions that have already been extended by the previous seven temporary extensions.
Mrs Humphreys said: "I want to reassure people whose immigration permissions are due to expire shortly that your legal status in the country will continue to be maintained. To do this, I am introducing a final automatic extension to 15 January 2022 for anyone already holding a valid permission.
"This extension will benefit those that have so far been unable to get an appointment to register a first time permission or have yet to renew an existing permission.
"However, I must emphasise that this will be the final temporary extension and I strongly encourage everyone to use the time between now and 15 January to make all efforts do so and not to wait until the last minute when demand may be high."
James Browne, minister of state with responsibility for immigration, added: "This will give customers the necessary time to make arrangements with the Immigration Service in Dublin or An Garda Síochána outside Dublin to ensure that their immigration permission is registered or renewed in the normal way before 15 January 2022.
"Customers can do so without the additional worry of falling out of permission in the meantime through no fault of their own. Everyone who is covered by this final temporary extension should either register or renew their permission by 15 January 2022 to ensure that they have a qualifying permission to remain in the State after that date, if that is their intention."