Immigration permissions extended for further two months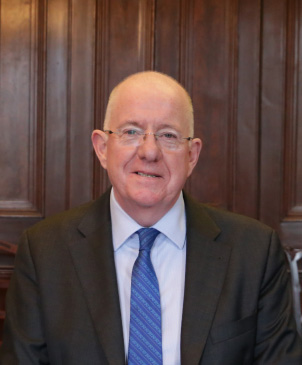 Immigration permissions due to expire between 20 May and 20 July 2020 will be automatically extended for two months, Justice Minister Charlie Flanagan has announced.
The measure includes people in Ireland on short stay visas or awaiting first registration, as well as those whose permissions were already extended in March in the initial response to the coronavirus outbreak.
Mr Flanagan said: "I want to reassure people whose immigration permissions are due to expire shortly that your legal status in the country will continue to be maintained.
"If your immigration or international protection permission will expire between 20 May 2020 and 20 July 2020, I am granting a further automatic renewal for two months. Again, this renewal is on the same basis as your existing permission, and the same conditions will continue to apply.
"We will continue to keep the situation under active review as matters evolve in our national response to the COVID-19 pandemic."
The registration office in Burgh Quay in Dublin will remain closed and will only reopen "when it is safe to do so, in line with Government's Roadmap", the Department of Justice said.
When the office reopens, priority will be given to those seeking to register for the first time. Those applicants for first time registration who had previous appointments cancelled will have their appointments rescheduled automatically. Other appointments will be made available exclusively for other first time applicants.
The immigration agency is currently "considering alternative arrangements for the renewal of registrations", with further announcements to come.