NI: Herbert Smith Freehills welcomes two new Belfast trainees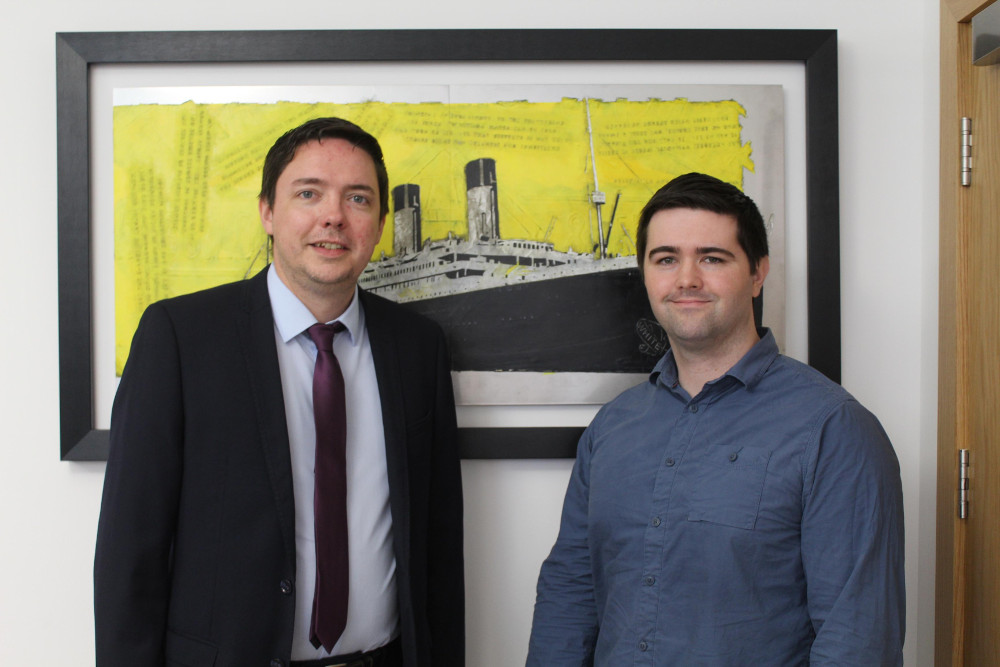 International law firm Herbert Smith Freehills has welcomed Colm Wolinski and Michael McFall as trainees in Belfast.
The pair, both graduates of Queen's University Belfast, previously worked as legal analysts in Belfast, where the firm operates a dedicated Alternative Legal Services (ALT) office with over 240 lawyers, technologists and legal analysts.
They will qualify as solicitors in England and Wales after completing six seats split across the firm's Belfast and London offices.
Mr Wolinski is currently with the firm's corporate team for his first seat and has been working on due diligence, commercial contracts and prospectus verification. He also co-leads the firm's multiculturalism network in Belfast.
Mr McFall has been working within the funds team in his first seat and has undertaken due diligence and other funds-related matters. He is co-ordinator in the firm's universities network in Belfast.
Both Mr Wolinski and Mr McFall have previously worked within the firm's disputes practice group.
Director Lisa McLaughlin, who heads the firm's ALT business in the UK, Europe, the Middle East and Africa, told Irish Legal News: "I'm delighted that Colm and Michael are starting the next chapter of their careers with us as trainees.
"Both have spent a period of time working as part of our Belfast team as legal analysts and they begin their training contract during an exciting time of evolution for our Alternative Legal Services business and the legal industry as a whole.
"Colm and Michael will have the opportunity to rotate around different practice areas in our Belfast and London offices and avail of fantastic client secondment opportunities and I wish them every success as they embark on this exciting opportunity."