Head of Irish asylum office elected to chair key European asylum body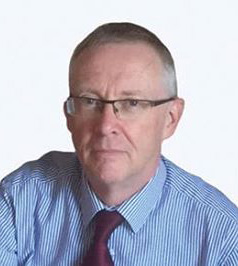 The head of Ireland's International Protection Office (IPO) has been elected to chair the management board of the European Asylum Support Office (EASO).
David Costello, deputy chair of the management board since 2015, will take up the new post for a three-year term.
The management board oversees planning and monitoring for the EU's asylum agency and meets in Malta around four times a year.
Welcoming the appointment, Justice Minister Charlie Flanagan said: "I want to congratulate David Costello on his appointment to this important role in the governance of asylum in the European Union."
The minister said Mr Costello's "extensive experience in the asylum area will be invaluable in leading the EASO management board".
Mr Costello said: "I am honoured to be elected to chair the EASO management board. This is an exciting time for the agency, which is growing both in its responsibilities and in its deliverables in terms of the work it carries out in supporting the asylum processes of EU member states.
"A key priority for me will be to work with the management board, its executive director and other agency staff to contribute to the further strengthening of the governance framework of the agency and to oversee the implementation of its key work priorities."