Government apologises to people affected by illegal birth registration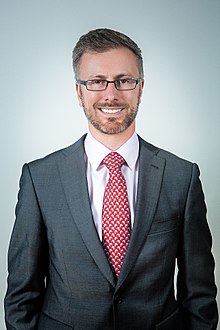 The Irish government has formally apologised to people affected by illegal birth registration.
Roderic O'Gorman, the minister for children, equality, disability, integration and youth, placed the apology on the Oireachtas record as the Birth Information and Tracing Bill reached the Seanad yesterday.
The bill will provide a right of access to birth certificates, birth and early life information for people who have questions about their origins.
"Since becoming minister, I have engaged extensively with people whose births were illegally registered and I believe that these measures – while overdue – will make significant progress towards addressing the practical challenges and difficulties arising for affected individuals," Mr O'Gorman said.
"However, nothing in these measures can undo the past and fully right the wrongs that these people have experienced. I deeply regret the pain and distress that this has caused and, again, I offer my sincere apology as a minister of the government, and on behalf of government, for this."
The minister also confirmed details of payments which will be made towards legal costs associated with, for example, a declaration of parentage. One-off payments of €3,000 will be made to individuals by confirmed illegal birth registration in the files of St. Patrick's Guild.T
The payments will represent a contribution towards costs which may arise in relation to DNA testing or legal fees which may be incurred in respect of seeking information on the implications of their birth registration in the context of their particular individual circumstances.