NI: Further action needed on handling domestic violence and abuse cases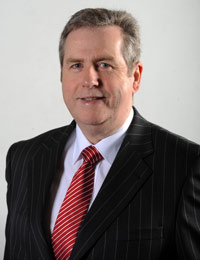 Further action must be taken to improve how cases of domestic violence and abuse are handled in Northern Ireland's criminal justice system, according to a key watchdog.
In a new report, Criminal Justice Inspection Northern Ireland (CJI) warns that important reforms have been delayed as a result of the collapse of devolution.
However, it adds, more steps can also be taken by the PSNI, the Public Prosecution Service (PPS) and the courts to improve the prosecution of domestic abuse incidents, of which a record 29,913 were reported to police in 2017-18.
Chief inspector Brendan McGuigan said: "The need for new legislation to create a new offence of domestic abuse has been accepted and a significant amount of preparatory work undertaken by the Department of Justice and other partners.
"But without a functioning Assembly, or in its absence a response from Parliament, this important new legislation cannot be introduced and the frustrations of many victims and criminal justice agencies who seek a justice sanction remain unaddressed."
In the absence of new legislation, Mr McGuigan welcomed the commitment to domestic violence that has been shown by the criminal justice agencies and the PSNI in particular to investigate and bring forward prosecutions using the tools available to them.
"However," he said, "more needs to be done. With more victims coming forward to report domestic incidents that have occurred, we recommend improvements be made to enhance the response provided by front-line police officers and ensure consistency in their approach."
The CJI has recommended that the PSNI and PPS undertake additional work to develop a case-building "prosecution team" approach, as advocated in its recent inspection of sexual violence and abuse, in relation to cases of domestic violence and abuse.
Mr McGuigan said the provision of appropriate and timely support for victims who choose to pursue a criminal justice sanction also needed to be improved, as well as the court process.
He said: "This inspection report recognised the excellent work carried out by the voluntary and community sector to support victims of domestic violence and abuse in the face on ongoing funding pressures, but it is not an alternative to a formalised support scheme.
"Nine years ago, CJI recommended a properly funded Independent Domestic Violence Advisor (IDVA) service should be established as a matter of urgency. Likewise, we have endorsed the practice of listing or grouping domestic offences together at court on a specific day, as piloted in Londonderry Magistrates' Court since 2011, and support its roll out across Northern Ireland in order to speed up the progress of domestic abuse cases and offer a more appropriate environment for victims attending court.
"Neither of these key initiatives have yet been implemented across Northern Ireland. In my view there is no excuse why victims of domestic violence and abuse in Northern Ireland do not have access to a properly funded IDVA scheme similar to those which have been operating in England and Wales for the last 15 years.
"Nor where a sufficient number of domestic offence cases exist, they cannot be grouped together in all Court Divisions in this jurisdiction."