Funding secured for family law complex at Hammond Lane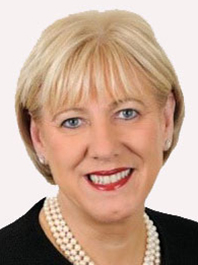 Funding has been secured for the completion of the family law complex at Hammond Lane, a new forensic science lab and the redevelopment of Limerick Prison.
The government has committed under the newly-published National Development Plan 2021-2030 to investing over €270 million every year for the next five years in capital projects in the justice sector.
The plan will allow for increased investment in modernisation and reform programmes, a range of building and refurbishment projects and the deployment of new electric Garda vehicles.
It also commits to supporting the development of new accommodation/refuges for victims of domestic, sexual and gender-based violence.
Justice minister Heather Humphreys said: "Today's announcement reflects the government's commitment to ensuring the justice sector is well resourced and in a strong position to combat any challenges that may arise over the coming years.
"It will be key in helping us achieve our aim of building a justice system that works for everyone. Projects such as the FSI's new laboratory in Backweston and the Hammond Lane family law complex are absolutely vital in realising this.
"In addition, further investment in the ICT infrastructure of the Department of Justice will help us towards realising the targets set out in the Justice Plan 2021, including improving accessibility and helping us embrace a Digital First agenda."