NI: Fresh inquest ordered into New Lodge Six shooting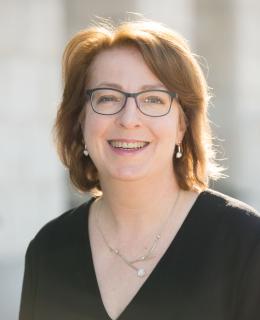 Attorney General Brenda King has ordered a fresh inquest into the shooting of six Catholic men in the New Lodge area of north Belfast in February 1973.
The British Army initially said all six men had been shot by soldiers, but later said it appeared that loyalist paramilitaries were responsible for two of the deaths. A one-day inquest in 1975 returned an open verdict.
The families of the men – John Loughran, James McCann, James Sloan, Anthony Campbell, Brendan Maguire and Ambrose Hardy – have since called for a further investigation into the killings of the "New Lodge Six".
Ó Muirigh Solicitors, which represents Mr Loughran's family, said it had received correspondence from Ms King this morning to confirm a fresh inquest had been directed.
Solicitor Pádraig Ó Muirigh said: "The decision by the Attorney General is a significant step forward for the families' campaign for the truth about what happened to their loved one.
"There has never been anything approaching a proper police investigation into the incident. Whilst there was civilian evidence and forensic reports to contradict the soldier's accounts, these accounts were never put to the soldiers and their accounts were simply accepted without question.
"The non-compellibililty of the soldiers to give evidence to the Coroner's Court in 1975, the lack of pre-inquest disclosure to the families or their legal representatives and the inability of the Coroner's court to reach 'findings' meant that the original inquests into the death of John Loughran and the other New Lodge Six victims were equally flawed.
"An Article 2 compliant inquest can provide a scrupulous investigation that results in an evidenced based examination and analysis of what happened in the New Lodge in 1973."