Four political parties commit to ICCL's human rights asks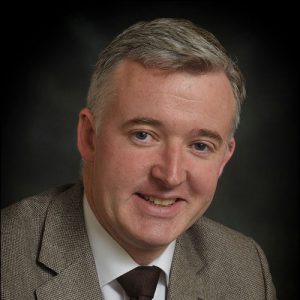 Four of Ireland's main political parties have committed to all eight election demands issued by the Irish Council for Civil Liberties (ICCL).
The group challenged all parties to commit to its eight "human rights asks", which cover issues ranging from abortion access to hate crime and image-based sexual abuse:
"Establish Safe Access Zones at abortion providers so that women can access healthcare in privacy, safety and with dignity"
"Introduce Hate Crime Legislation so that we all feel safer from hateful attack"
"Protect our privacy by halting the illegal Public Services Card project"
"Establish a new Independent Office of the Police Ombudsman so that everyone can have confidence in An Garda Síochána"
"To prevent torture, implement inspections of all places of detention"
"Establish an Ombudsman for Victims of Crime to ensure justice for victims of crime"
"Outlaw image-based sexual abuse to prevent abusive sharing of intimate images online"
"Reform the Electoral Act to allow civil society organisations to function without fear"
At a press conference yesterday, the civil liberties group said Sinn Féin, the Green Party, the Social Democrats and Solidarity–People Before Profit had committed to all eight.
The Labour Party committed to six of the asks but could not promise to abolish the Public Services Card. It agreed with ICCL that government should comply with the findings of the Data Protection Commissioner. A spokesperson said the party was open to establishing an Ombudsman for Victims.
Fianna Fáil committed to five of the asks, but would not commit to bringing in safe access zones or abolishing the Public Services Card. A spokesperson said the party was open to keeping reform of the Electoral Act under review.
Fine Gael also committed to five of the asks. It would not commit to abolishing the Public Services Card. It would only commit to reviewing the Electoral Act in the context of establishing an Electoral Commission. Like Labour, the party remained "open" to exploring the possibility of establishing an Ombudsman for Victims.
Welcoming the commitments, ICCL executive director Liam Herrick said: "We warmly welcome the strong pledges by so many of our major parties to implement these important human rights commitments.
"Each of these eight human rights asks will make a significant impact for the electorate and can be delivered within a short period.
"These party pledges are an important step towards delivery of change – but the crucial next step will be translating these promises into commitments in the Programme for Government.
"We, alongside our members and supporters, will continue to campaign on these issues until we see them delivered."