Fifth of public service recruits to be required to speak Irish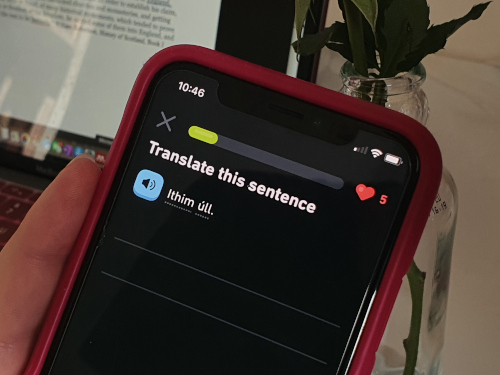 A requirement that a fifth of all new recruits in the public service will have to be competent in the Irish language will be introduced by the end of 2030 under new government plans.
The Official Languages (Amendment) Bill 2019, currently being considered by the Oireachtas, will be strengthened by government amendments after Irish language experts called for stronger measures.
Other provisions of the bill include allowing a statutory Irish Languages Services Advisory Committee to be established to increase and improve the provision of public services through the Irish language. The government will be proposing that the advisory committee be established no later than six months after the bill has been enacted.
The functions of the advisory committee are laid out in the bill, including the publication of a National Plan with the aim of increasing the amount of public services provided through the medium of Irish. The government will be proposing that the National Plan be prepared and provided to the minister no later than two years after being established.
The 31 December 2020 deadline for a new 20 per cent target of Irish language competence among new recruits to the public service is qualified with the government proposing to allow the minister to extend this date with an order after assessing the results of the first National Plan, which "should happen in approximately the year 2028".
Culture Minister Catherine Martin said: "While publication of the bill was welcomed last year, many, including the Language Commissioner and Conradh na Gaeilge, insisted that a stronger bill was required.
"This was recognised by the government and it was promised in the Programme for Government that a stronger bill would be brought forward and that it would be enacted before the end of the year.
"Government support has now been received to propose some amendments which will strengthen the bill and the minister of state Chambers will later be able to present those amendments to the Dáil."
Jack Chambers, minister of state for the Gaeltacht, added: "Minister Martin and I are of the same mind that this bill, and the amendments which we will be proposing, are very important to the Irish language and they will help to strengthen the Irish language in the State system so that high quality Irish language services will be available to the Irish speaking community and the Gaeltacht community."