NI: Fieldfisher to expand into Northern Ireland with 125-person staff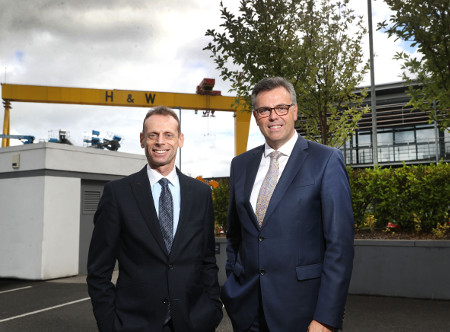 European law firm Fieldfisher has announced plans to open its first Northern Ireland office, which will provide key services including document negotiation and legal support for its international office network.
Fieldfisher has also established a strategic partnership with Donaldson Legal Consulting LLP (formerly Donaldson Legal Services), whose managing partner Alison Donaldson will also become managing partner of Fieldfisher Belfast.
The investment in Northern Ireland, supported with £630,000 from Invest NI, will create 125 new legal and business support jobs.
Michael Chissick, managing partner at Fieldfisher, said: "We began exploring Northern Ireland as a base for this new office in early 2017, attracted by the stable supply of experienced and skilled people.
"Our new centre here will include senior positions in legal and risk management, as well as middle level technical and business support roles. We also have a number of roles suitable for graduates.
"The strong partnership between academia and industry was another attraction to investing here and ensures we will be able to work with colleges and universities to develop a future pipeline of qualified graduates.
"We have been through an incredible period of success and have been the fastest growing large UK law firm for the last two years. Northern Ireland is the next strategic stage in our continued growth and we are very excited to be able to provide a centre of excellence to support our offices around the world."
Ms Donaldson added: "Our partnership with Fieldfisher has been very successful and the services we provide have helped the firm maintain its competitive edge, particularly in the financial services sector. This is a great time to join our team and work for one of Europe's most dynamic and exciting law firms."