Fieldfisher awards first-ever training contracts in Belfast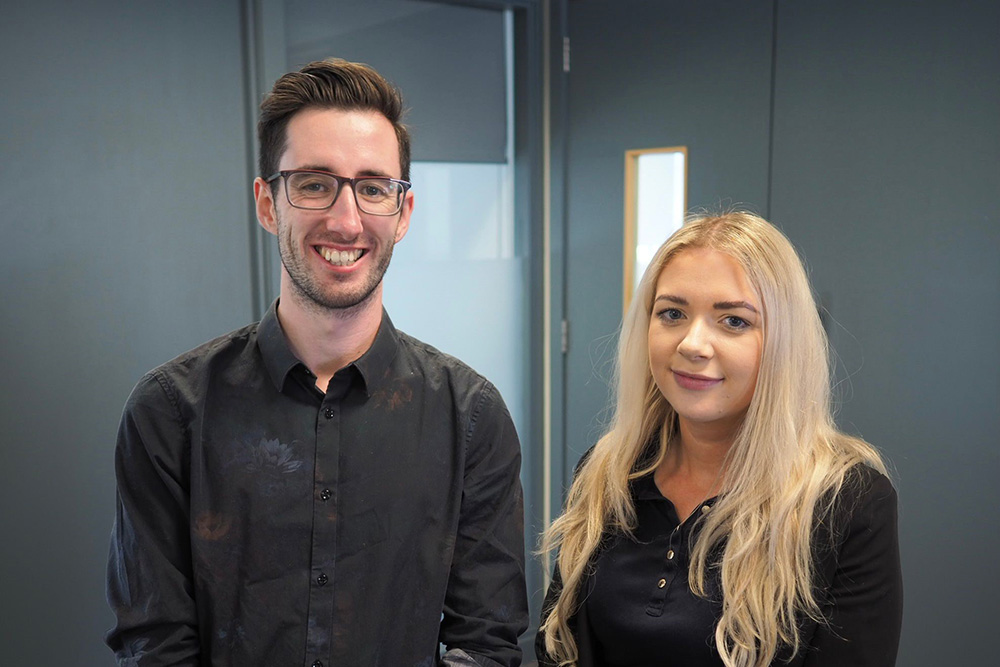 European law firm Fieldfisher has awarded its first-ever training contracts in Belfast to two senior legal professionals.
Hollie Ferris and Leo McSweeney will begin the LPC in September this year, during which time they will undertake a mixture of full time study and two years' qualifying work experience to qualify as solicitors in England and Wales.
Applications were opened to all Belfast employees who have worked as a legal professional with the firm for 12 months or more. Fieldfisher will pay the students a maintenance grant and pay study fees.
Trainees will be based in Belfast with the possibility to complete a seat in one of Fieldfisher's other offices. Their training will see them complete four seats each six-months in length from a diverse range of departments from Real Estate to Personal Injury to Finance to Technology.
The announcement follows Fieldfisher's recent announcement of the doubling of its Belfast graduate legal professional programme.
The programme's second year will see up to 10 law graduates embark on a year-long paid training scheme, with programme attendees working in a broad range of practices across the firm's European network complemented by a structured academic course administered by the University of Law.
Lisa Algie, head of Belfast operations, said: "Our decision to offer legal training contracts in Belfast marks a definite shift in the breadth of opportunities we can offer our team here. This is an exciting time for our Belfast operations and it's great to see the office grow and develop as we continue to consolidate our place in the Northern Ireland legal community.
"I'd also like to offer my congratulations to Hollie and Leo. I'm very much looking forward to seeing them develop and thrive as they undertake their training and I hope that they will be just the first of many colleagues to qualify as Solicitors in our Belfast office over the coming years."
In the four years since its inception, Fieldfisher's Belfast hub has grown to a 100-strong team of solicitors, legal professionals and business services colleagues.