Deals roundup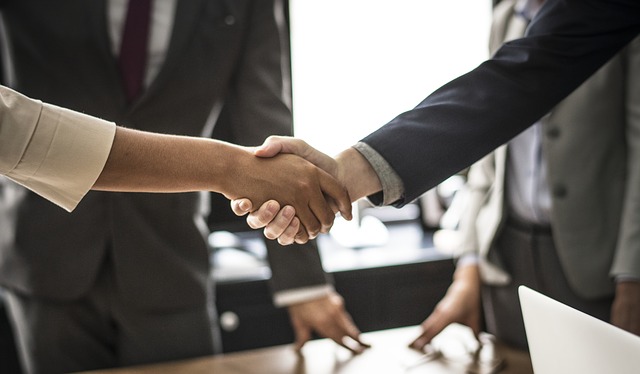 A round-up of deals involving Irish law firms. Submit your deals to newsdesk@irishlegal.com.
---
Fieldfisher Ireland advises on innovative floating windfarm partnership
European law firm Fieldfisher has advised Simply Blue Energy on a joint venture agreement with Total to develop floating wind projects in the Welsh waters off the Celtic Sea.
The first development under the partnership will be Erebus, a 96MW demonstration project at water depths of 70 metres, for which an application has been submitted to the Crown Estate.
The firm's Dublin team, assisted by colleagues from its London office, advised Co Cork-based Simply Blue on all aspects of the transaction.
Feilim O'Caoimh, partner and head of corporate and renewable energy at Fieldfisher Ireland, said: "We are thrilled to have been part of this revolutionary project which marks an important new step for renewable energy generation in the UK and Ireland.
"Floating wind technology is still in the early stages of adoption in these markets, but for many it is the next frontier.
"The advantage of floating wind farms is that they are able to benefit from offshore wind speeds which are typically faster and steadier than on land, without many of the attendant construction and maintenance challenges associated with building fixed offshore structures.
"In these uncertain times, it is particularly rewarding to be able to deliver some positive news and we look forward to working on further innovative deals as part of the energy transition, including through and beyond the current COVID-19 crisis."
NI: DWF advises on landmark sale of KFC franchise

DWF's Belfast office has acted as lead legal advisors to The Herbert Group on the sale of its KFC business to EG Group in one of Northern Ireland's largest corporate deals.
The acquisition sees a portfolio of 146 KFC restaurants, one Pizza Hut store, a development pipeline, a small number of non-trading sites and around 4,000 staff transfer to the EG Group.
The multi-jurisdictional transaction was led by Ken Rutherford, executive partner of DWF Belfast, and was supported by the corporate and real estate teams in DWF's offices in Belfast, Dublin and Edinburgh.
Mr Rutherford said: "Having worked closely with The Herbert Group for the last 10 years we are delighted to have played such a key role in this landmark sale and we wish the KFC business every success under its new ownership."
Michael Herbert of The Herbert Group added: "The successful conclusion of this acquisition demonstrates the value of our long-standing relationship with DWF. The professional counsel and support provided by Ken and his team, together with DWF's jurisdictional reach, has been instrumental in helping us reach today's outcome."
Osborne King also acted as property advisors on the deal.
Matheson advises Willis Towers Watson on $80bn proposed all-share combination with Aon

Matheson is advising global advisory, broking and solutions firm Willis Towers Watson plc on its proposed $80 billion combination with Aon plc.
The combination, structured as an all-stock transaction with an implied combined equity value of approximately $80 billion, was announced last week.
Willis Towers Watson has more than 45,000 employees and services clients in more than 140 countries. The combined company post-transaction will be the premier technology-enabled global professional services firm focused on the areas of risk, retirement and health.
David Fitzgibbon, M&A partner at Matheson, said: "We in Matheson are delighted to be working with our long standing client Willis Towers Watson on this significant transaction.
"As the largest M&A transaction in the Irish market to date in 2020, it underlines Matheson's expertise in the public M&A space, following on from Matheson's role in advising on multiple high-profile public M&A transactions in Ireland throughout 2019."
McCann FitzGerald advises ESB on first sustainability linked loan
McCann FitzGerald has acted as lead counsel to ESB on the signing of a new €1.4 billion five-year sustainability linked loan.
ESB is the first Irish utility to take on a sustainability linked loan, which has been provided by 14 international banks, with BNP Paribas acting as co-ordinator and sustainability co-ordinator.
The syndicated sustainability linked loan (SLL) involves the refinancing of its existing revolving credit facility (RCF) and represents the group's second foray in the sustainable finance markets, following on from its début green bond launch in June 2019.
McCann FitzGerald acted as lead counsel to ESB in connection with both of the above transactions.
DLA Piper advises Medtronic on $3.5bn ECP programme
Global law firm DLA Piper has advised Medtronic Global Holdings S.C.A. on its entry into a $3.5 billion Euro-Commercial Paper (ECP) programme guaranteed by Medtronic plc and Medtronic Inc.
Dublin-based Medtronic is among the world's largest medical technology, services and solutions companies.
Barclays Bank Ireland, Barclays Bank, BofA Merrill Lynch International and Citigroup Global Markets acted as dealers and Deutsche Bank AG, London Branch, as issue and paying agent under the ECP programme.
DLA Piper's Luxembourg-based team was led by finance, projects and restructuring partner Laurent Massinon, supported by legal advisor Christina Nickel and associate Cindy van Rossum.
Partner Jacques Wantz and associates Emre Akan and Cyril Poels advised on the tax aspects of the transaction.