FBD will not appeal landmark business interruption insurance case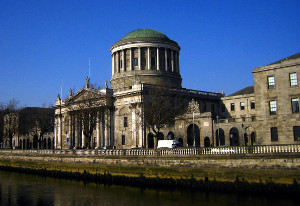 FBD Insurance does not intend to appeal a landmark High Court ruling that four pub owners are entitled to be compensated for the disruption their businesses suffered due to the Covid-19 pandemic.
In a judgment earlier this month, Mr Justice Denis McDonald said that the proper interpretation of FBD's policy was that it provided cover for an imposed closure of the businesses following the outbreak of disease with 25 miles of the premises.
The outcome of the case affects claims made by some 1,000 Irish pubs and restaurants.
The case was briefly mentioned before Mr Justice McDonald on Wednesday morning, who was told by Declan McGrath SC for FBD that his client does not intend to appeal the court's judgment.
Counsel also expressed his client's hope that a court hearing to determine the quantum of the payouts may not be necessary and that the parties continue to discuss a solution between themselves.
Mr McGrath agreed with Michael Cush SC and Eoin McCullough SC, for the four pubs, that arising out of the judgment several issues remain outstanding between the parties.
He further agreed with Mr Cush that, if a quantum hearing was required, not all four cases need to be considered, and as these were test actions it may be possible than only one case may need to be considered by the court.
The court heard these include what final orders the court should make in light of its findings and what level of legal costs should be paid to the plaintiffs.
The court was also asked to make further determinations on issues arising from the judgment, where differences remain between the parties.
These include what impact the judgment has regarding when the pubs were partially closed and when they were forced to close due to Covid-19.
The judge agreed to adjourn the matter to Friday 26 February to hear the discrete matter where there is no agreement, but also welcomed that the sides remained in discussions on how to advance matters.