FBD quantum hearing opens before High Court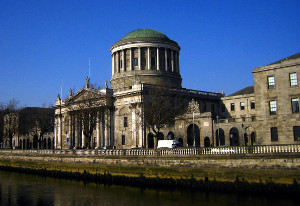 The hearing to determine what losses four publicans who won test actions against FBD's failure to pay out on business disruption claims caused by Covid-19 are entitled to has opened before the High Court.
The actions have been taken by Aberken, trading as Sinnott's Bar; Hyper Trust Ltd, trading as The Leopardstown Inn; and Inn on Hibernian Way Ltd, trading as Lemon & Duke; and Leinster Overview Concepts Ltd, owner of Sean's Bar.
In a decision earlier this year, the outcome of which affects claims made by some 1,000 Irish pubs and restaurants, Mr Justice Denis McDonald found that a policy sold by FBD covered losses pubs sustained by having to close due to the pandemic.
In a subsequent judgment, the judge ruled on what interpretation should be applied to the term "closure" within FBD's public house policy of insurance, which is relevant to quantifying the losses. He found that the word closure is not confined to a total shutdown of the insured properties premises, but extends to a closure of part of the premises.
The actions have now moved to the next stage of the process, which is a hearing to determine the quantum of the publican's losses.
The hearing, which is again before Mr Justice McDonald, is expected to last two weeks.