Family law queries dominate Children's Rights Alliance helpline for second year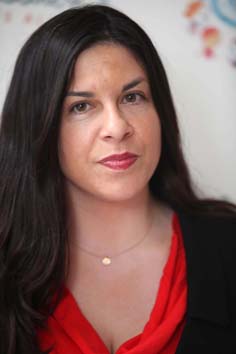 Family law issues have remained the dominant theme of calls to the Children's Rights Alliance helpline in its second year, revealing a "serious gap" in the family law system.
The organisation established the helpline and free legal advice clinics in 2018 to ensure that all children have access to free legal information and advice when they need it, regardless of their location, income or situation.
The helpline's second annual report reveals that 22 per cent of cases in 2019 related to family law, while 11 per cent related to education and 9.5 per cent related to disability.
Tanya Ward, chief executive of the Children's Rights Alliance, said: "It is disappointing to see that there remains a serious gap in service provision when it comes to the family law system. For the second year in a row, family law queries dominate our caseload.
"Children and young people have contacted us struggling to understand the processes involved in family law disputes, particularly around access visits. We have had calls where there has been an instance of domestic violence and the young person does not wish to go on the access visit.
"We have also had parents contact us because their children do not want to go on access visits but they are worried about breaking the court order. In these highly sensitive situations, information on what they can do, where they can go for further support or explanation of their situation can make all the difference."
A common issue for families in 2019 was dissatisfaction with court-ordered expert reports considering the voice and welfare of the child. The helpline received several calls in which parents raised concerns about the process and the independence of the expert appointed, as well as the cost of the reports being carried out.
Ms Ward said: "Last year we feared that young people were being pushed out by a family law system in desperate need of reform. Now, we know these young people and their families are stuck in these gaps in the system.
"We need to face the fact that we do not have a family-friendly court system. The Alliance urges the new government to introduce new family law courts without delay to ensure that the system that is supposed to support families is one receptive and accommodating to their needs."
She added: "Our service was established to help fill the void of child-centred and child-specific legal information and support. Our aim is very specific but the need for it is clear when the same issues for young people and for parents are persisting for the second year in a row.
"It is clear some families are struggling. Struggling to navigate a complex justice system or an education system that is not meeting the needs of their child. Some families simply do not know where to go to find the right support or an advocate who will help them.
"The new government has the opportunity to step up and step in, to help fight for the rights of children and help them have their voices heard because right now, many feel like they are doing it alone."