Exclusive: Bar to step up monitoring of unpaid fees as 'antiquated' legal aid scheme leaves junior lawyers distressed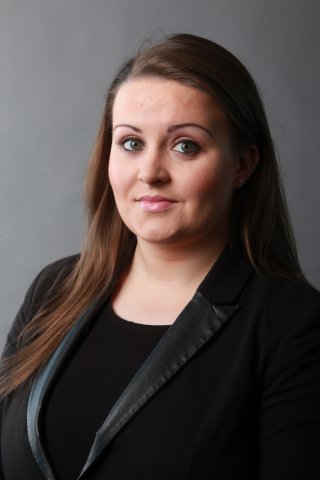 The Bar of Ireland will more closely monitor the level of unpaid fees owed to junior barristers under the "antiquated" District Court legal aid scheme following a unanimous decision of the Bar AGM.
Under a revised Code of Conduct, barristers will be required to submit details of outstanding fees owed pursuant to the Criminal Justice (Legal Aid) Act 1962 to the Bar Council on an annual basis.
Jane McGowan, chairwoman of the Irish Criminal Bar Association (ICBA), told Irish Legal News that the amendment was brought by the ICBA after a survey earlier this year revealed that over €600,000 in fees has been outstanding to junior barristers for more than three months.
Ms McGowan was the driving force behind bringing the motion to the AGM, where it was proposed by Garnet Orange SC in solidarity with junior barristers.
Under the District Court legal aid scheme, barristers are not paid directly by the State. Instead, under an ad hoc system dating back to the 1960s, when barristers rarely appeared before the District Court, solicitors claim fees from the State and split them with the barrister.
The Department of Justice told Irish Legal News this morning that it had "no knowledge" of the ad hoc system, which Ms McGowan called "antiquated" and in need of review.
In March 2019, a survey of 93 junior barristers who regularly practice in the District Criminal Courts found that a total of €616,400 in fees has been outstanding for more than three months.
The vast majority (83 per cent) of respondents said they had suffered mental health issues, distress and anxiety as a result of the non-payment of fees.
Ms McGowan said: "It cannot be gainsaid that the vast majority of barristers working in the District Court are very junior and amongst the most vulnerable cohort of barristers at the Bar. These members represent the future of the legal profession and warrant our protection and support."
Welcoming the Bar AGM's support for the ICBA amendment, she said: "The main objectives of the amendment are to ensure that the Bar of Ireland has adequate systems in place to monitor the level of unpaid fees owed under the District Court legal aid scheme, to provide accurate information to the Bar of Ireland in its efforts to advocate for a better system of payment for legal aid work in the District Court, and finally, to protect junior colleagues from being penalised by instructing solicitors when they are obliged to report outstanding debt – i.e. remove the element of choice, and place everyone in the same position with regard to reporting."
She added: "It should be noted that there has been significant support from a number of criminal defence solicitors for this amendment. We look forward to working with the solicitors' profession on these issues and other pertinent issues."
A spokesperson for the Department of Justice said: "The Department has no knowledge of any ad hoc system established by defence barristers and solicitors regarding payment for cases in the District Court nor is this a matter for the Department."